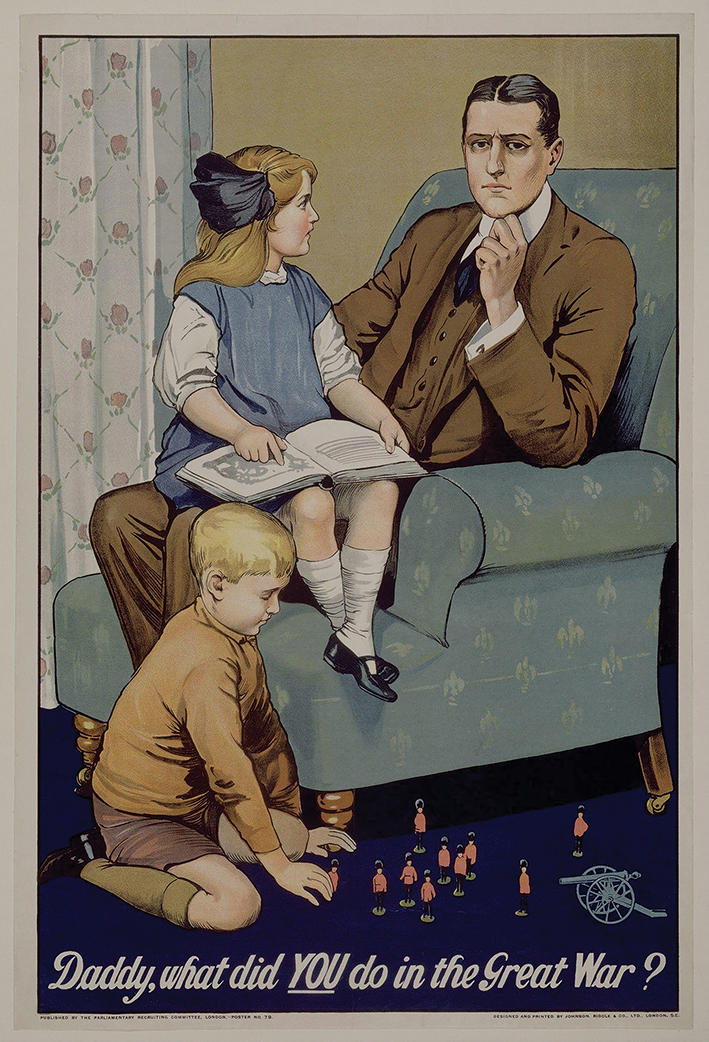 When the pandemic is over, and even now while it is still ruthlessly active, the question may arise: 'What useful contribution did you then make or are you making now?'
It is reminiscent of a 1915 poster where a man was asked by his daughter, 'Daddy what did you do in the Great War?', though the thrust of her question was meant to be in the present tense, as the conflict had three more years to run. This was a crude piece of propaganda aimed at spurring or shaming men into signing up for combat. It worked because it stimulated patriotism, embarrassment or guilt.
That world conflict lived in the memory of many for years perhaps in the same way the war on COVID may do. Unfortunately, as tens of thousands of doctors, nurses and healthcare workers will testify, we are still in the midst of this war.
Hopefully, the time will soon come when we can look back on COVID, and for all those involved in healthcare it will surely be a time to reflect with pride for what was achieved but also with regret for the lives lost and marred and with profound anxiety for the long-term effect on our health service and its future personnel.
There will also be those, like me, who wish they could have done more.
The pandemic has been personally formative. Like many, I've loved the purity of the air, the kindness of strangers, and the songs of the birds.
I've also gained new skills with my partly successful efforts at DIY dentistry (my refitted crown remains secure but for how long, who knows).
I'm 81, I had a long and enjoyable career for decades in the NHS, and was locuming into my 70s. My age may give me something of a free pass, but I, and I suspect others of my generation, still feel a burden of guilt and responsibility that we are not actively contributing.
It's a two-way street. There were retired doctors who were anxious about coming forward, but there were also thousands who took advantage of easy renewal of their licences to practise last year but were disappointed to discover that their services were not required by the NHS.
I would be also more than willing to vaccinate, as, I suspect would many others, but it seems that at times NHS bureaucracy, despite its brilliant achievements, struggles to keep pace with the pandemic.
It's easy to make empty promises, so here are two selfish reasons why I would love to be back in the workforce.
First, I wouldn't be at home all day listening to the daily litany of deaths, new variants, and hospitals close to breaking point – do we really need this overload of information on such a regular basis? Unlike some of the news junkies out there, I tend to find this simply harrowing. Secondly, I wish to care for others at least as well as I should wish to be cared for myself.
Jab giver available if required.
Peter Docherty is a retired consultant ophthalmologist from Derby