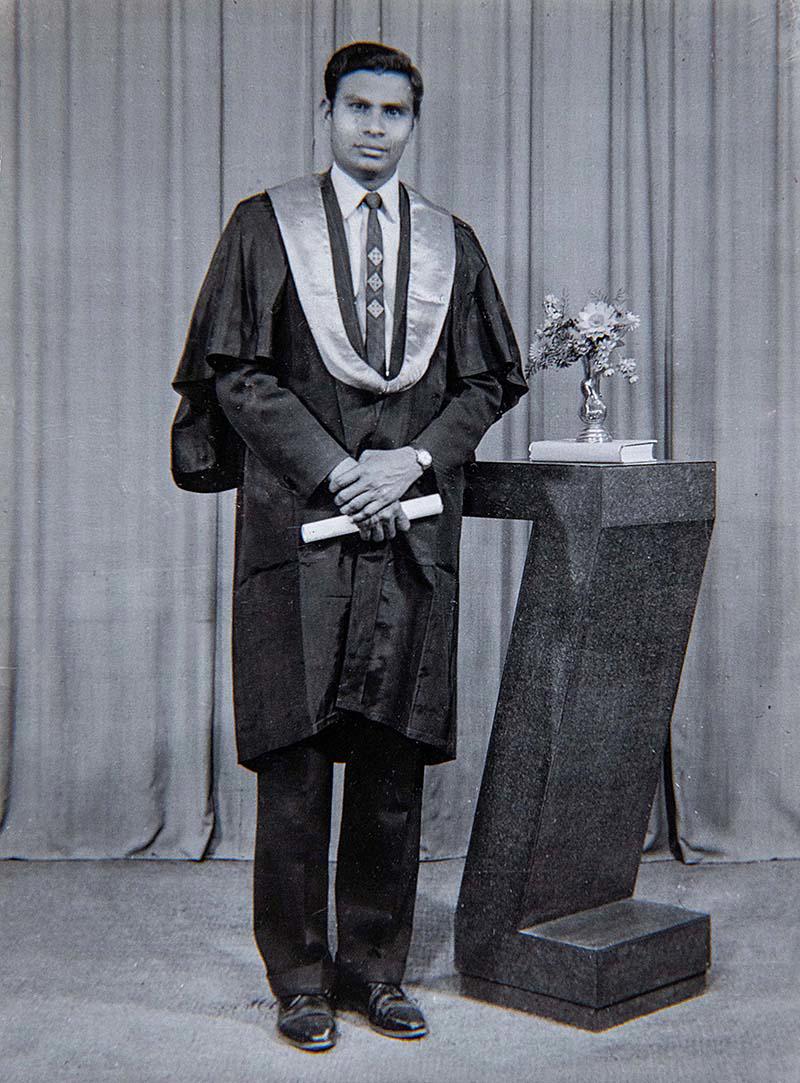 One of the benefits of a long career is the ability to look back and reflect on just how far you've come.
Yorkshire GP Hanume Thimmegowda is able to look back further than most. Now in his 80s, Dr Thimmegowda has recently celebrated 50 years of working in the NHS, a calling that he still feels immense passion for.
'My practice manager always asks me, "are you going to drop dead in your practice?",' jokes Dr Thimmegowda, who has worked as a family GP in Dewsbury for the past 43 years.
'My health is good, so I want to carry on. Maybe in a couple of years I'll think it [retirement] over.'
Dr Thimmegowda's journey towards five decades in the NHS began in the village of Maragowdanahalli in south India, where Dr Thimmegowda was born shortly before the Second World War.
The son of farmers and the youngest of 10 children, Dr Thimmegowda did not have the easiest of starts in life, losing his father at such a young age that he has no memory of him. Despite his agricultural upbringing, Dr Thimmegowda's family were eager he and his siblings receive an education.
While his brothers found they were not academically inclined, Dr Thimmegowda thrived at his local school. Having initially wanted to pursue a career as an engineer, he was persuaded by a school friend to study medicine and, in Dr Thimmegowda's words, 'never looked back'.
Broad horizons
After being accepted at Bangalore medical school and gaining his primary medical qualification, he went on to complete postgraduate studies and a diploma in chest and chest diseases.
It was not long, however, before Dr Thimmegowda felt the desire to practise medicine overseas, with the UK in particular holding a particular fascination.
'At that time [as a young doctor] I had an adventurous spirit and wished to travel,' explains Dr Thimmegowda.
'All the medical books at university were written by English authors and would have place names stamped in them like Guy's Hospital and Hammersmith Hospital. I wanted to see these places for myself.'
I didn't realise when I was in India that the NHS was free for everybody

Dr Thimmegowda
After applying directly to a number of health service posts, Dr Thimmegowda found himself receiving an invitation from Newcastle General Hospital offering him just a one-month placement in the NHS.
Arriving in the UK for the very first time in his life in April 1973, Dr Thimmegowda completed his stint in Newcastle before quickly landing another hospital job, this time at Castle Hill Hospital in Hull.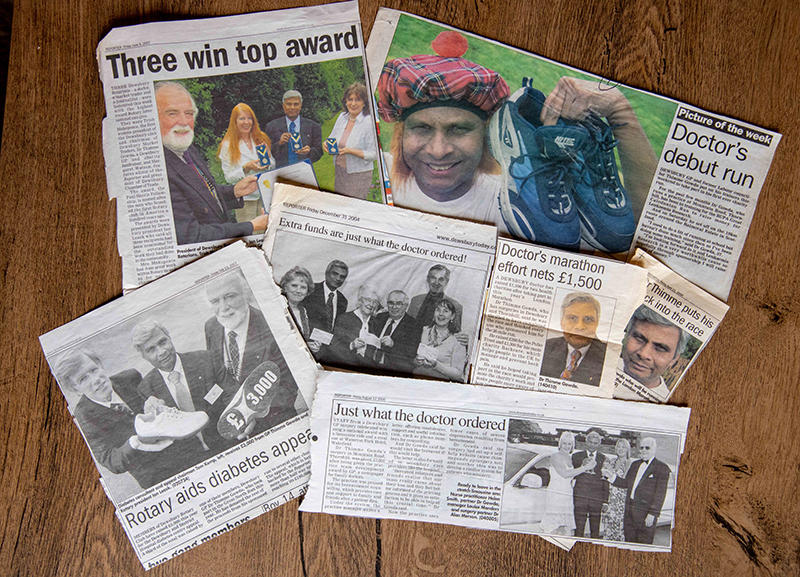 One thing that quickly impressed itself upon him was the NHS and principles of universal healthcare free at the point of access that it had been founded upon.
'The NHS was something of a surprise to me,' he recalls. 'I didn't realise when I was in India that the NHS was free for everybody.'
After spending the rest of the 1970s working in various hospitals across Yorkshire, Dr Thimmegowda decided he wanted to change direction in his career and become a GP.
Completing his general practice training in May 1980, he was offered and took a job at a practice in Dewsbury, West Yorkshire, becoming a partner after just one year.
As the years passed, Dr Gowda found himself working as a single-handed GP but nonetheless broadened his portfolio by founding a new purpose-built surgery for his local community.
Today Dr Thimmegowda is a senior partner at the Albion Mount Medical Practice in Dewsbury and at Mountain Road Surgery in neighbouring Thornhill, and still works five GP sessions a week.
Political pursuits
Over his 50-year medical career, Dr Thimmegowda was also able to pursue other vocations and interests serving for many years as a Labour councillor at his local authority and being a Rotary Club member.
He has also sought to raise funds for a range of charities including Water Aid, Cancer Research and Macmillan nurses as well as for the diabetic centre at Dewsbury and District Hospital, by partaking in events such as the Great North Run and London marathon.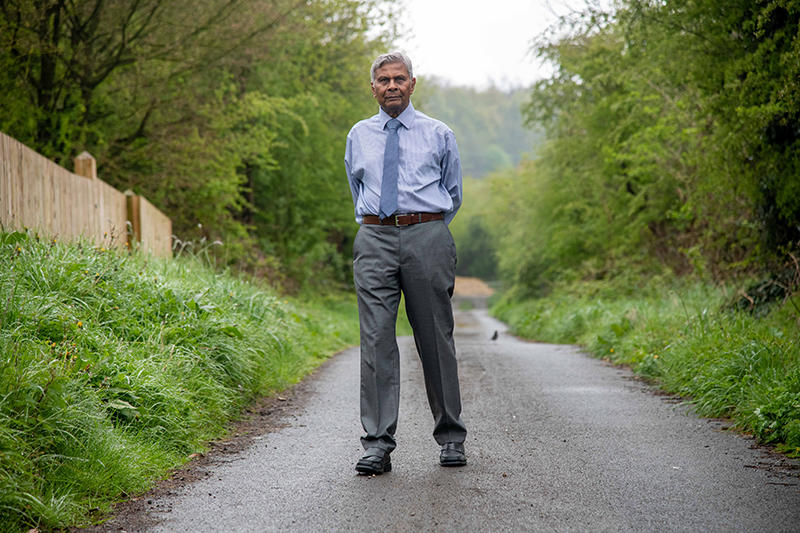 Alongside his career and other commitments, Dr Thimmegowda helped to raise a family and is now the father to five sons and nine grandchildren, with two of his sons now consultants and one of his grandsons studying medicine at Cambridge.
Dr Thimmegowda also maintained a close connection with his family and local community back in Maragowdanahalli, ultimately setting up a scholarship to help generations of children in his old village to go to school or university as well as a community centre and a temple.
In recognition of his five decades in the NHS, Dr Thimmegowda's local community is due to hold a celebratory dinner in honour of his achievements at Dewsbury Town Hall on 19 May.
Images supplied by Mark Bickerdike