Health services across NHS Ayrshire and Arran were on an emergency footing when The Doctor visited Largs Medical Group.
On 10 January, the health board had asked GP practices to see urgent and emergency care patients only, and it was not clear when this situation would end.
'Generally speaking, our days are busy at the moment,' says Rachel Fraser, one of the 11 GPs at the practice, which serves a population of just over 13,000.
'We've switched to a system where our morning appointments are routine and afternoons are emergency – aligned to the fact that the health board is on an emergency footing at the moment. We had a surge owing to Strep A and the flu, which seems to have reduced a bit this month, so it feels a bit less pressured. But every day our appointments are filled – we really don't have any spare capacity.'
Travel obstacle
Largs is a charming seaside town in Ayrshire which is perhaps most famous for its association with the Vikings and for its ice cream parlours, notably Nardini's.
It's also a sizeable schlep by public transport to the nearest hospitals, Crosshouse in Kilmarnock (two buses or a train and a bus, taking well over an hour) and Inverclyde, which is closer but is actually run by neighbouring NHS Greater Glasgow and Clyde health board.
Given that it also has a sizeable older population, and significant pockets of deprivation (although not compared with some of its neighbouring settlements), this can be a problem.
There still seems to be this negative media rhetoric that practices are not open

Dr Fraser
The vast majority of healthcare in the town and its surrounds is delivered by Largs Medical Practice, which offers a wide array of services, thanks in part to the new Scottish GP contract, which was agreed in 2018, but still in the process of being implemented.
This involves the presence of a multidisciplinary team, including a mental health practitioner, first-contact physiotherapist, pharmacists and pharmacy technicians, and a community link worker. As well as its own nursing team, there is also access to district nursing, health visiting, and midwifery on site.
No barriers
These additional roles have largely been welcomed by the local population and demand is high, but not everybody is happy with services offered by the practice, and this takes a toll on GPs and staff.
'There's an active local Facebook group which has been really quite difficult and challenging, particularly for our staff, who are on the front line,' says Dr Fraser.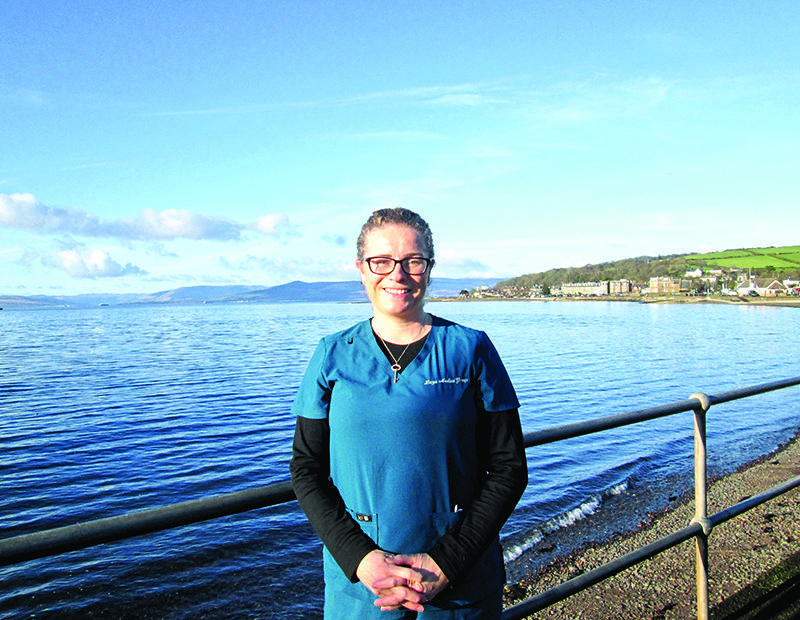 'There still seems to be this negative media rhetoric that practices are not open, that your GP is "not working" and that's completely not true. In fact it's the absolute opposite.
'We've been working throughout and are offering more appointments than ever.' The balance has changed, she adds, with a higher proportion of telephone consultations to help build more capacity into the system.
Human beings have their limits, and I absolutely reached mine

Dr Jamieson
'We're using every single minute of the whole day to make sure that patients are safe when they come to our practice, but admin staff are on the front line and are dealing with the public on a daily basis.
'They get the real abuse. I understand that individuals are frustrated at not having the same service from the NHS, but services are in crisis and there's a finite resource.'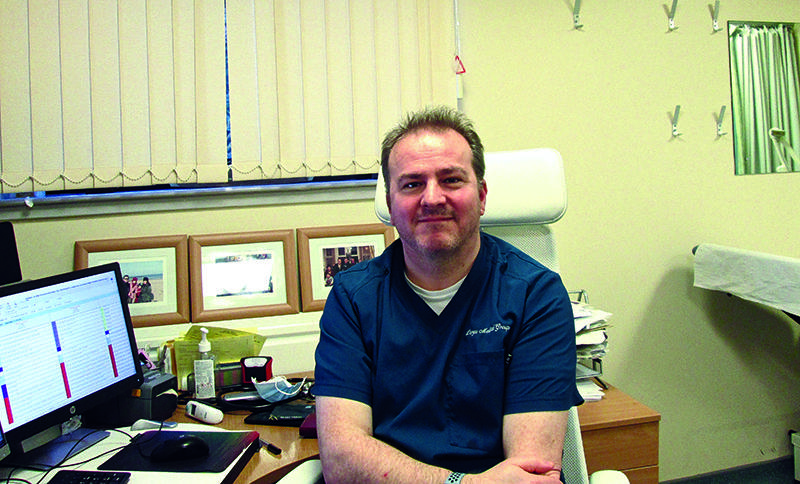 GP partner Colin Jamieson is also feeling the brunt. He has taken the decision to cut his sessions in an attempt to preserve his mental health.
'I've never worked as hard as I have in the last three years – it's been relentless,' he says. 'I do consider myself a resilient person, and I've always been able to ignore negative media attention, but it just started to get to me. It's not just the mainstream media, it's the local Facebook group – it's local, and it's personal.'
Around six months ago he had what he called 'a proper, bona fide meltdown'. 'For the first time, I ended up on antidepressants. You know what, I'm tough. I've been tough for a long time, but human beings have their limits, and I absolutely reached mine.'
GPs feel obliged to carry on, he says, because they don't want to let colleagues or patients down. But he has taken the decision to cut his patient-facing hours. 'It's to preserve my sanity,' he says. And he's not joking.
We're seeing so many patients, and with those numbers, we can't do justice to everyone

Dr Vittalraj
In a neighbouring room, GP registrar Shivraj Vittalraj is looking forward with enthusiasm to a career in general practice.
'It's an amazing field,' he says. 'I feel the patient-doctor relationship is great in this specialty because I'm looking at the patient as a whole. It's the continuity of care – you're the family doctor.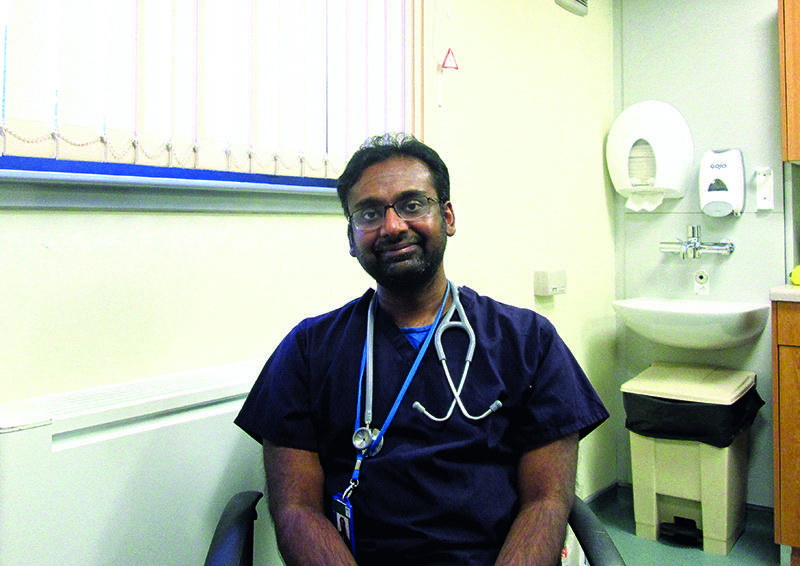 'You're not treating them as a problem [in isolation] – it's more of a complete package, and I'm very happy with that.'
That's not to say that he doesn't find the job challenging.
'We're seeing so many patients, and with those numbers, we can't do justice to everyone. We're trying to do our best, but we're humans as well.'