'I am an associate specialist in anaesthesia which involves managing airways and ventilation as a procedural anaesthetist. I am exposed to high viral load when conducting aerosol-generating procedures such as general anaesthetic.
'I asked my line manager and health at work for a risk assessment due to my age and [because I] suffer from long-standing underlying conditions such as diabetes and hypertension.
'I was not supported or considered as a higher risk of contracting COVID infection. I am more scared at work as the PPE [personal protective equipment] supplied is inadequate and often controlled and locked away.
'I feel unsafe.'
This was the account of one BAME (black, Asian and minority ethnic) doctor in his 60s who contacted the BMA to express concerns about the conditions of the working environment amid the COVID-19 pandemic.
The medical profession's attempts to better understand the novel coronavirus have often felt like the painstaking piecing together of some vast and awful jigsaw puzzle.
While there is still undoubtedly much to learn about the virus, it has been possible to ascertain some important observations regarding the pathology of the disease, namely those who appear to be at greater risk of infection, severe illness or death as a result of contracting it.
Provisional analysis of mortality rates by the ONS (Office for National Statistics) reveals that risk of death from infection with COVID-19 is significantly higher among people from BAME backgrounds.
The ONS found that black people are 1.9 times more likely than white people to die from COVID-19 infection, even after accounting for age, underlying health and other socio-demographic factors.
Risk assessment lacking
This disparity in risk has also been observed in people from South Asian backgrounds, with men from Bangladeshi or Pakistani backgrounds 1.8 times more likely to have a COVID-19-related death while women from these ethnic groups are 1.6 times more likely than their white counterparts.
Despite coming from a minority ethnic background and belonging to an age group and being part of a demographic, the associate specialist's experience and inability to get the workplace to conduct a risk assessment reveals a damning lack of consideration for the needs of someone statistically at greater risk of the virus.
Sadly, the doctor's experience would appear to be far from unique.
I was not supported or considered as a higher risk of contracting COVID infection

BAME doctor
Lacking practicality
While acknowledging that all frontline doctors face risks in the fight against COVID-19, the BMA has also noted the increased susceptibility faced by those from particular groups including BAME backgrounds.
It was for this reason that the association wrote to NHS England chief executive Sir Simon Stevens back in April to call for the creation of a national profiling framework to identify, and thus help to protect, NHS staff likely to be at greater risk.
Throughout the pandemic, the BMA has called for a range of actions to better protect at-risk frontline medical staff, including an investigation into the disproportionate impact the virus has had on BAME healthcare workers, something that is now being reviewed by Public Health England.
The association also wrote to NHS England chief executive Simon Stevens in April urging for the creation of a national profiling framework to identify and protect staff likely to be at greater risk, with such a framework being published on 12 May.
On 29 May, NHS Employers updated its existing guidance including details on how to enhance assessments to take account of key factors that might increase vulnerability, such as race and ethnicity.
In a message sent out to all association members, BMA council chair Chaand Nagpaul describes the guidance as long overdue but nonetheless an 'important step' in helping to provide greater protection to staff.
Practical steps need to be taken now to mitigate the risk

Sakkaf Ahmed Aftab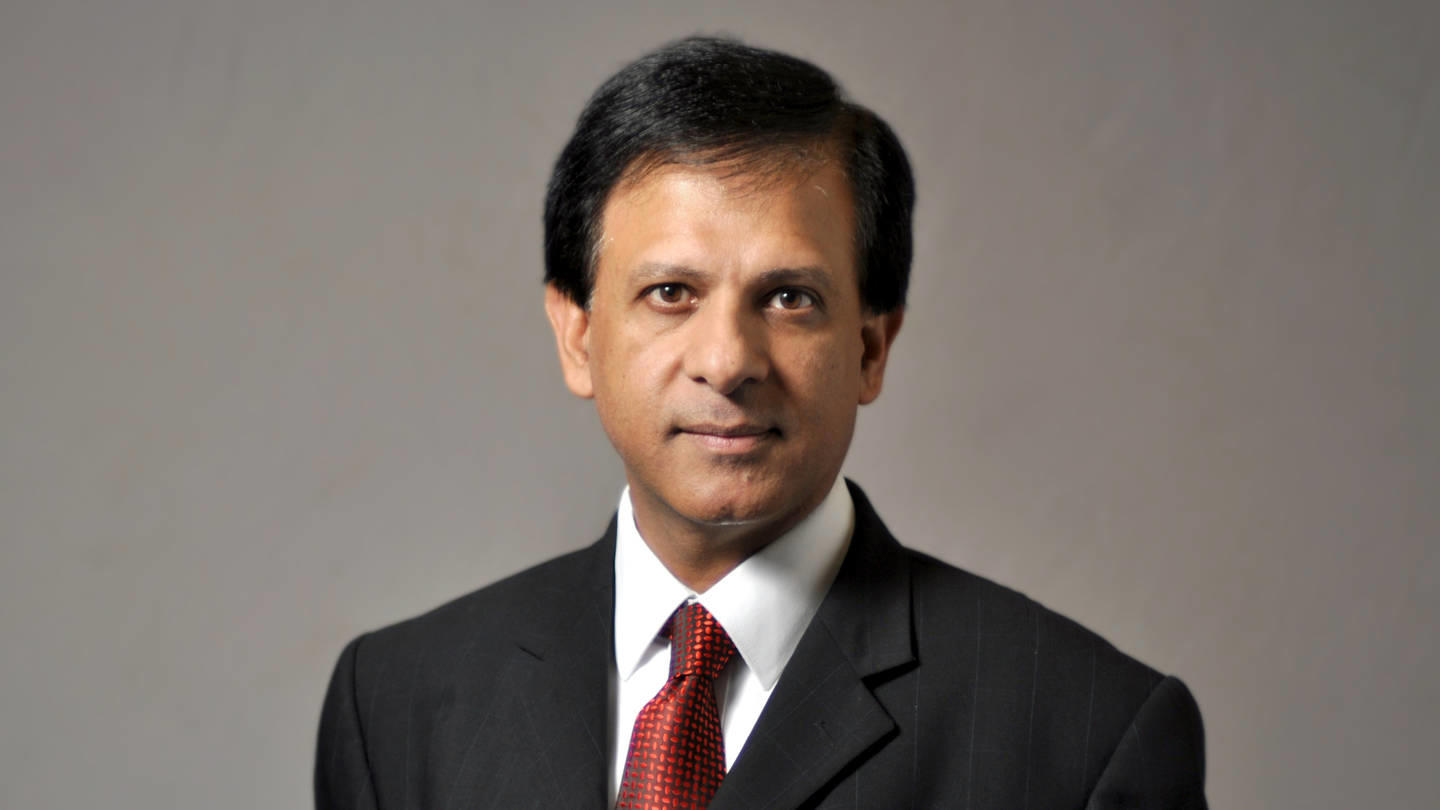 Dr Nagpaul also emphasises that all doctors were entitled to workplace risk assessments amid the fight against the virus and urged staff to make full use of guidance and resources drawn up by the BMA in this regard.
'A tragic consequence of this deadly virus has been the increasing number of our colleagues who have lost their lives from contracting the infection,' he says.
'What is more alarming is that so far 94 per cent of those doctors have come from a BAME background.
'If you or a fellow healthcare worker is identified as high-risk, employers must take proactive steps to minimise your exposure to the virus, including through redeployment to less hazardous areas or supporting them to work remotely where possible.
'The BMA's new resources specify that all doctors should be able to have a COVID-19 risk assessment and helps you determine your level of risk.
'The resources also sign posts practical actions that should be taken to avoid or mitigate the risks which older, BAME or pregnant doctors – as well as those with pre-existing conditions – might face if working in settings with coronavirus-positive patients.'
The long wait for national guidance during the outbreak has seen many trusts deciding to develop and adapt their risk-assessment processes to reflect the increased dangers faced by BAME staff.
Local guidance
Somerset NHS Foundation Trust was one of those that took the initiative ahead of the framework and put out its own guidance on risk assessment in light of the growing evidence that BAME staff were being disproportionately affected by the virus.
On 24 April the trust's chief executive Peter Lewis and director of people Isobel Clements wrote to all BAME staff to explain and reassure them as to what action the trust would be taking.
This action included placing all BAME staff in a vulnerable and at-risk category and prioritising them for COVID-19 testing, providing information on fit testing for FFP3 masks and updating guidance for line managers to assist them in discussing cultural issues or the existence of underlying health conditions when risk assessing BAME staff.
In its letter the trust made clear that while there was no 'conclusive research or national guidance we feel that this is the right approach to take'.
For consultant ophthalmologist Sakkaf Ahmed Aftab an absence of definitive data or a complete understanding as to why BAME individuals appear to be more at risk of the virus is no reason to not take proactive steps to protect them.
'Is it right for our employing organisations to wait for the result of the national inquiry or for the result of other studies so that we know exactly what is causing these disproportionate deaths in BAME colleagues before practical steps are taken to protect them?' he asks in a recent blog published by the BMA.
'Do we ever wait for a complete understanding of a disease before we start helping the affected patients with at least symptomatic treatment?
'We know for a fact that BAME colleagues in the NHS are disproportionately being affected by COVID-19 infection and losing their lives. Practical steps need to be taken now to mitigate the risk as we cannot simply sit idly by whilst we wait for a full understanding of the cause.'
Identify the vulnerable
Mr Aftab's own workplace, North Lincolnshire and Goole NHS Foundation Trust, has developed a sophisticated 'options decisions tool' specifically to protect staff.
The tool, one designed for male staff and one for female staff, provides an algorithmic set of instructions to help managers identify vulnerable individuals based on a number of criteria including age, underlying health conditions and ethnicity.
Based on the outcome of the assessment tool an individual can be classed as being at moderate, high or very high risk, with the guide explaining where, and indeed if, the individual in question can be safely deployed.
The BMA has issued its own advice to doctors informing them of their rights and means by which they can raise concerns about risks to their health, as well as the responsibilities of employers.
It also advises doctors who they can expect to assess them and what action could be taken following an assessment.
The association is also providing pastoral and emotional support to doctors and medical students concerned about COVID-19 and their health. If you need emergency support out of normal opening hours, you can call us 24/7 on 0300 123 1233 or contact an adviser using webchat. 
COVID-19 and BAME doctors timeline
10 April BMA first major body to call for government inquiry into the deaths of BAME healthcare workers
16 April Government announces inquiry into disproportionate number of BAME deaths
21-28 May New risk assessment guidance is released in England, Scotland and Wales – which the BMA had first called for
2 June Public Health England releases its review on the impact of COVID-19 on BAME communities which the BMA describes as a 'missed opportunity'