'It's a car crash.' As descriptions of hospital trusts go, it is hardly the sort of ringing endorsement which might leave people flocking to the job vacancies list on the website.
But when endocrinology consultant Frankie Swords heard these words from a regional NHS manager asking her to take on a secondment she wasn't put off. The phone call had come during the midst of a CQC (Care Quality Commission) inspection which was not going well. And it wasn't the first of its kind.
The Queen Elizabeth Hospital King's Lynn NHS Foundation Trust had been placed back in special measures in September 2018, just three years after being removed from the category by the regulator.
Inspectors had raised concerns about patient safety, patient records, medicine management and maternity services among other areas.
'I didn't know what to expect to be honest,' Dr Swords, who came on a secondment as a clinical leader but is now the trust's medical director, says.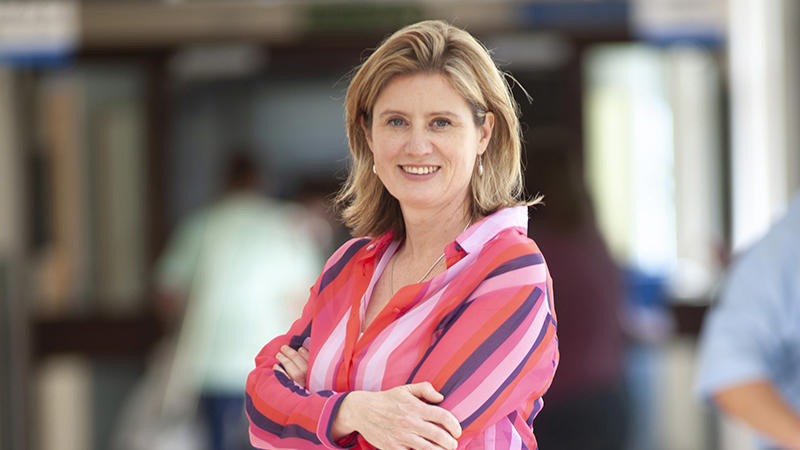 'The hospital had quite a poor reputation. But what I did find was some really good people who were profoundly demoralised and disengaged.
'What I was delighted to find in the first couple of months was I kept meeting people who were really good and just thinking "how did this happen?". 'They would all say: "I wanted to do this, I had a good idea about this, but nobody ever listened to me. Nobody ever got back to me."'
The culture in hospitals in England is often criticised, with staff experiencing bullying and harassment, racism and stiff and hierarchical structures. Doctors at the Queen Elizabeth describe these issues as being rife while in and out of special measures, exacerbated by a 'revolving door of management'.
'Over the past 20 years I have seen at least 10 CEOs, 10 chairmen and so on – that is the story,' consultant physician and gastroenterologist Rajaratnam Mathialagan says.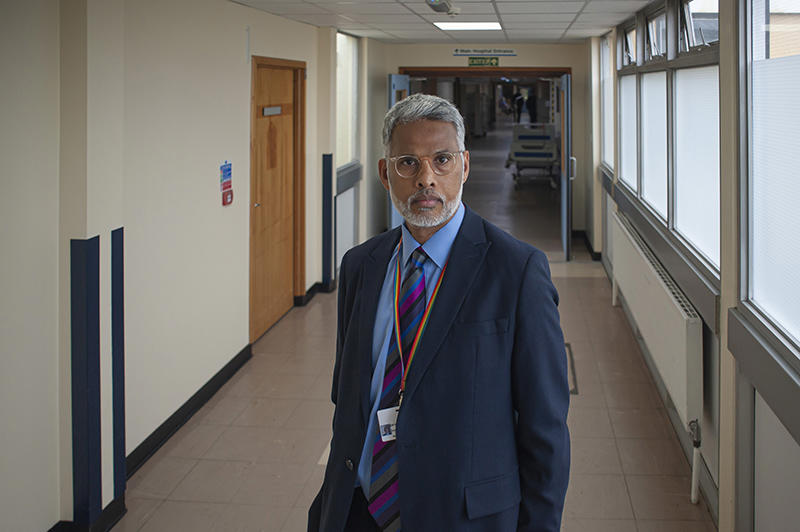 'I felt they were using King's Lynn as a step in their career rather than committing their ideas and ambitions to long-term hospital benefit… Decisions were made which weren't necessarily in the interests of the long-term but might have saved some money short-term. Clinicians were very frustrated and the engagement has been very poor over the years.'
Deeply rooted problems
Deputy medical director and critical care consultant Govindan Raghuraman adds: 'I would give you a metaphor. It was like the traffic in India. You have lanes in place but nobody follows them. Absolute chaos – that is how it was.'
On top of deeply rooted cultural problems, including racism and nepotism, the trust has struggled to attract staff owing to its geography.
It also serves an older population with more complex co-morbidities and does so in 1970s buildings intended for a community half the number it now has.
The hospital buildings are literally propped up with metal stilts and wards are constantly decanted while remedial works to make them safe are carried out.
I found some really good people who were profoundly demoralised and disengaged

Dr Swords
The special-measures process itself makes life more difficult too, with enhanced monitoring of services and lots more paperwork and bureaucracy in an NHS which is already 'over regulated'.
At the end of 2018 Caroline Shaw, an NHS leader of significant experience, was parachuted in – the latest in a long list of names trying to turn things around.
Ms Shaw brought deputy chief executive Laura Skaife-Knight with her from Nottingham University Hospitals NHS Trust and assembled a new senior leadership team in a bid to turn around a trust which needed to make urgent improvements in an incredibly difficult environment, a national health and care landscape starved of resource and staff, and with a global pandemic on the way.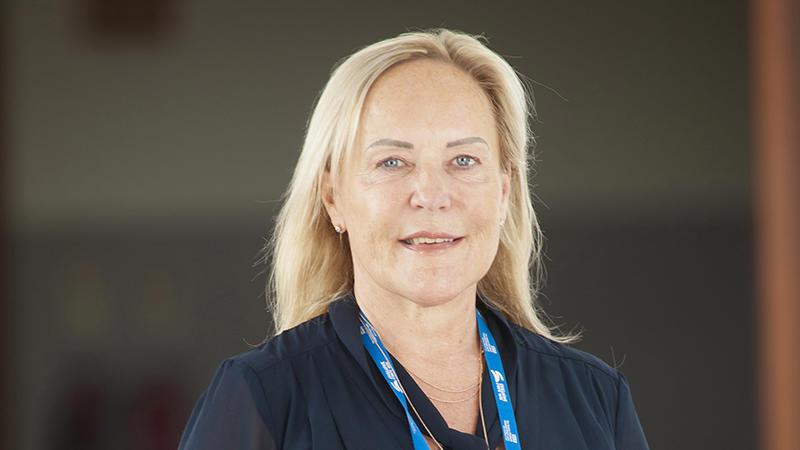 Three years after Ms Shaw's arrival CQC inspectors saw fit to remove the trust from special measures citing a 'marked improvement' on the issues of most concern.
The inspectors singled out critical care for particular praise, suggesting the service was 'dedicated to improving patient safety and experience through innovation and research'.
Critical care consultant Dr Raghuraman says that was 'rewarding recognition' for staff, particularly after such a brutal period during the pandemic.
Respect for colleagues
Ask senior staff at the trust how they have made improvements and they are keen to stress that culture – specifically engagement, encouraging kindness between people and clinical leadership – is at the heart of everything.
Many of the steps taken might be assumed as the norm in some workplaces, but in the NHS common sense and decency are not always the norm.
Clinicians were frustrated and the engagement has been very poor over the years

Dr Mathialagan
Ms Shaw's list of changes she cites as successful reads like the demands list from doctors working in many hospitals: free parking, subsidised access to a local gym, hot food provided on evening shifts, a juniors' mess apparently considered among the best in the country, increased access to psychological support and three freedom-to-speak-up guardians.
Ms Shaw also brought back staff awards and reward and recognition incentives. For Dr Swords a few obvious changes stand out, each aimed at addressing the sense that staff felt 'unloved'.
The wooden boards carrying the names of consultants in gold lettering at the doors to the hospital had been taken down some years prior to her arrival while the hospital was decorated but nobody had ever bothered to put them back.
'That is quite a message,' she says. The board was returned to its rightful place. Consultants also had a 'shabby' little room meant to be for them to take time out but it was being used for meetings for any staff just like any room. It was done up and given back to the consultants.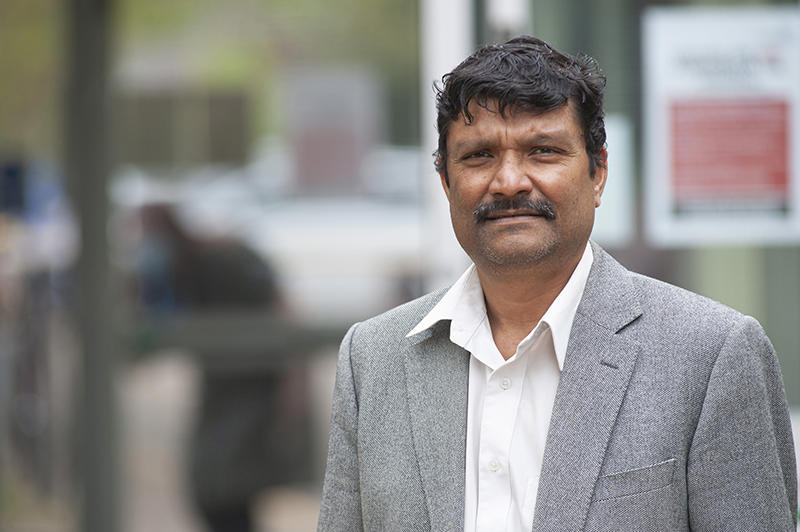 Dr Swords also cites being at every junior doctor induction, reverse mentoring from a foundation year 1 doctor and regular forums, meetings and communications as being key.
She says: 'All that stuff has helped to get people on side, listening and involved. Then you can harness their ideas and empower them but they also come to me when there are grumbles so I can get in there early and act.'
She adds: 'There's loads of evidence. Happy staff equals happy patients, and happy patients equals lower anxiety, lower pain scores, less use of analgesia, lower mortality and lower length of stay. The evidence is it improves quality outcomes for patients if you have happy staff.'
Cultural improvements
Osama Suwar, an F2 at the trust, was Dr Swords's reverse mentor in his first year at the trust and now chairs the BMA junior doctors forum. Dr Suwar says the people in charge 'do care'.
He says senior staff have engaged well with his forum, making improvements in departments where cultural problems were rife and junior doctors felt unsupported.
Dr Suwar adds, however, that junior doctors don't always feel appreciated and that more effort is needed in this area. 'We had an awards ceremony recently and not one junior doctor was nominated for an award. I was quite upset about that.'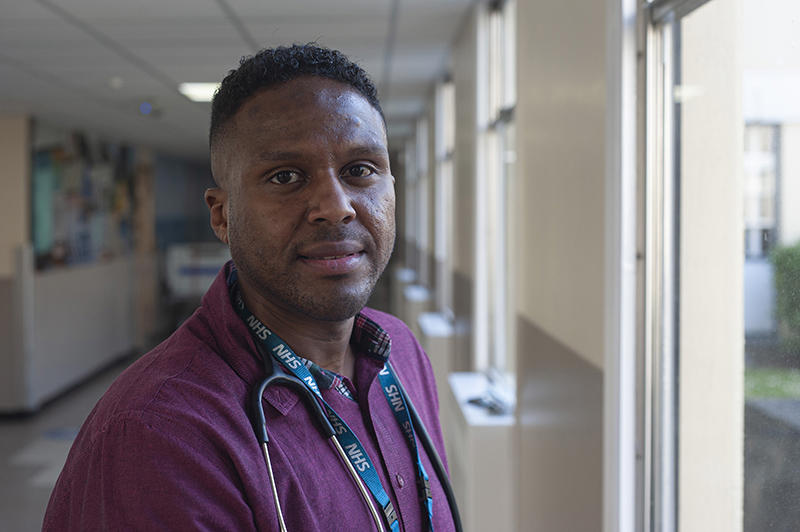 At the last inspection, the trust was deemed 'good' for being effective, caring and well-led, but 'requires improvement' for being safe and responsive. As such, there is clearly still plenty of work to do.
With huge pressures on urgent care, social care on its knees and a hospital site not fit for purpose further improvement seems like a significant challenge. Ms Shaw says national leaders need to show 'recognition of this being a really torrid time'.
'We have a really tired workforce who feel devalued,' she says. 'We have public expectations where the public don't think we are very good and that we've had a load of money… We need the top teams to have sympathy and understanding. I'm not political but we need a really reasonable focus on what is doable in elective recovery and the management of the urgent pathway.'
Ms Shaw adds that long-term training and workforce plans are vital. And, at the very top of the list is a new hospital.
Ms Shaw feels the trust is now being taken seriously over appeals for urgent capital funding. There is certainly no shortage of ambition at the trust.
Dr Swords lists a litany of areas where she, and colleagues, aim to become a 'centre of excellence'. And when asked whether progress is a reasonable expectation in such a tough environment Dr Swords says: 'That's a difficult question but the answer has to be yes. We have come out of special measures and made good progress but we cannot stop here otherwise we will go backwards.' 
Images by Simon Bolton