Doctors have paid tribute to Anthea Mowat, the hugely respected and admired former chair of the BMA representative body, who has died at the age of 64.
Dr Mowat will be remembered for her dedicated work in promoting equality and inclusivity, addressing the gender pay gap and championing her fellow staff, associate specialist and specialty doctors.
Her husband Andrew says his wife's passing has left an enormous hole in his and his family's lives, while adding the had been enormously touched by the extent of tributes and condolences expressed in person and online.
Paying thanks to the vital support Anthea and her family received from Morpeth district nurses and Macmillan carers during the final weeks of her life, Dr Mowat says he hopes his wife will be remembered for the values that informed and guided her career and life, namely to 'be kind, be true, be inclusive, do good'.
'People who knew her well, and those whose familiarity was less, have highlighted her kindness, her smile, her generosity and inclusion of others, and particularly her ability to get things done collectively, with agreement and goodwill all round.'
BMA representative body chair Latifa Patel says Dr Mowat's passing is a huge loss for medicine adding that the contributions made during her career would leave a lasting legacy for future generations of doctors.
She says: 'Anthea broke many glass ceilings and left behind open doors, so it was easier for others to follow, including me. Her absolute dedication to equality and representing the groups that are too often forgotten in medicine was always evident.
'She fought hard for SAS doctors, for flexible workers and for women in particular so the path was easier. We are indebted to her. I have no doubt that her legacy will live on in all those who she helped, supported, and lifted up as well as those who benefitted from her work without realising.'
Doctors' advocate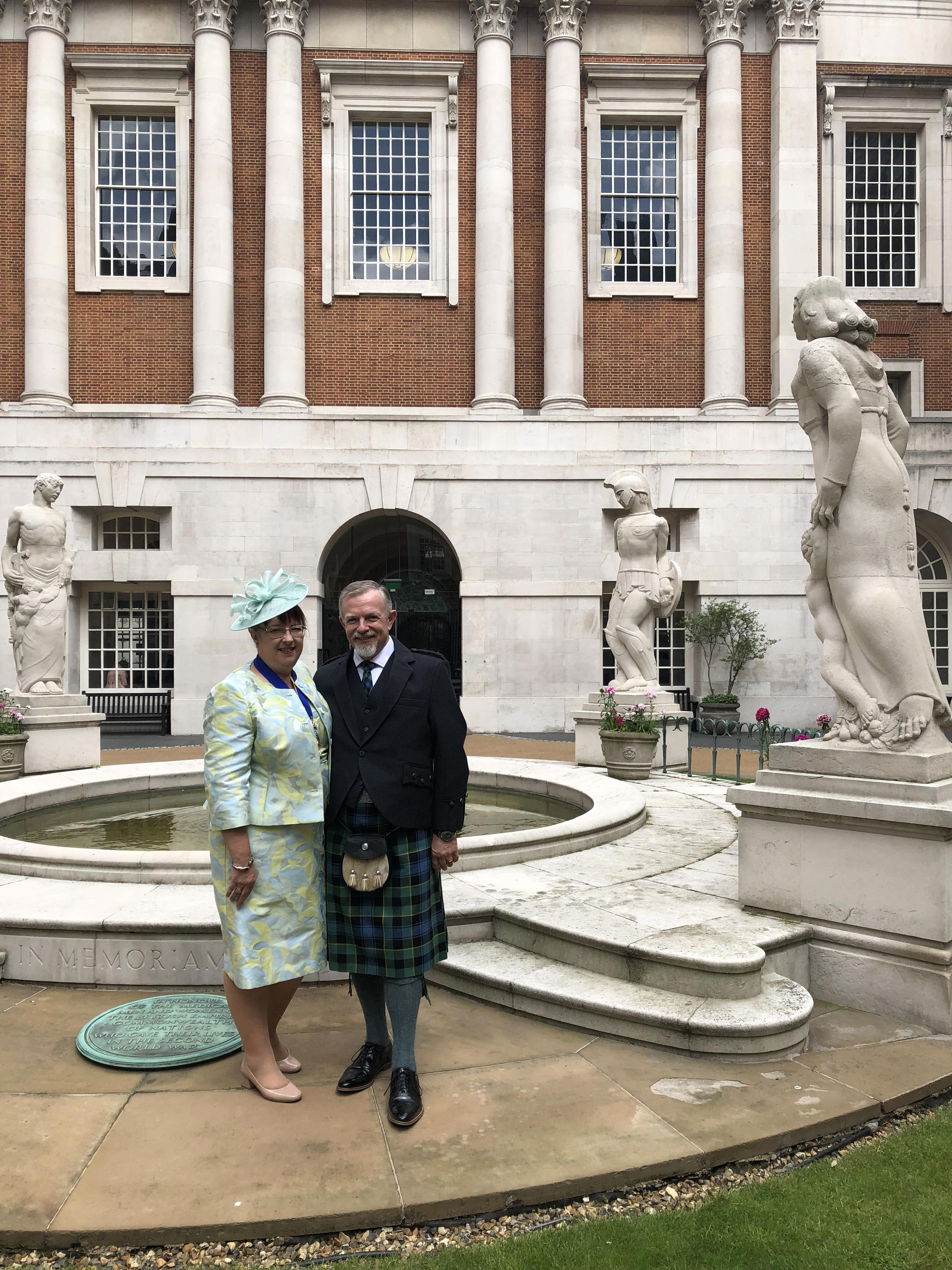 Born in Gosforth, Newcastle, Anthea Mowat studied medicine at the University of Aberdeen where she first met Andrew, with the two marrying in 1984 and raising two daughters Siobhan and Catriona.
After qualifying, Anthea chose to specialise in anaesthesia ultimately becoming an associate specialist in anaesthesia and chronic pain at United Lincolnshire Hospitals NHS Trust in 1993.
During the 25 years she worked at the trust, Dr Mowat took on a number of roles and responsibilities including serving as chair to her trust's local negotiating committee for a seven-year-period. She also mentored her SAS colleagues as a clinical tutor and was the lead appraiser at her trust.
It was in 2002, that Dr Mowat became a member of what is now the specialist, associate specialist and specialty doctors UK committee. Her work on SASC saw Dr Mowat become more deeply involved in the BMA, serving as the association's deputy RB chair, and then RB chair, between 2013 and 2019.
A staunch advocate for gender equality in medicine, Dr Mowat helped to inspire many other women doctors to increase participation in the BMA.
Ujjwala Anand Mohite, the current and first ever female chair of SASC UK, remembers well the kind and supportive mentoring she received when working with Dr Mowat.
She says: 'When I first came to SASC there were not many other women, Anthea really looked after me. She was very supportive of women and very inspiring. I still remember when I was on the agenda committee and she was RB chair, every time the SAS section came up she would encourage me to join her on the stage as deputy chair.
'She was always welcoming, and she made me believe nothing was impossible.'
Tackling bullying
A recipient of the BMA's association medal, an award given for members demonstrating outstanding achievement and commitment, Dr Mowat eventually stepped down from her role as RB chair back in 2019.
Reflecting on the achievements made alongside her colleagues during her BMA career, Dr Mowat expressed particular pride for her work on improving equality and inclusion and leading on the association's anti-bullying and harassment project.
Retiring from medicine in 2019, Dr Mowat returned to frontline work following the onset of COVID-19 during which she trained and served as a medical examiner throughout the pandemic until standing down again in 2021.
Dr Mowat was honorary secretary of the Medical Women's Federation and since October last year had served as the World Medical Association chair of WMA associate members.
She also chaired the Association of Anaesthetists of Great Britain and Ireland's SAS committee, receiving the association's Pask Certificate of Honour, a commendation given to those who have 'demonstrated exceptional bravery in the performance of their clinical duties' in 2009, and the AAGBI's Anniversary medal in 2018.
Outside of her career, Anthea enjoyed singing in the church choir and socialising with her old school friends. She was also an avid fan of murder-mystery TV and literature, with Agatha Christie being one of her favourite authors.
News of Dr Mowat's death prompted tributes and condolences from many corners of the medical profession.
In an online post, former Royal College of Physicians president Dame Jane Dacre described Dr Mowat as 'a superb contributor the gender pay gap review' and someone who had 'made a huge impact on the lives of specialty doctors'.
Diversity champion
Consultant radiologist BMA council, consultants committee and equality, diversity and inclusion advisory group member Anil Jain meanwhile paid tribute to his former colleague saying: 'I had opportunity to work closely with Anthea at BMA committees, ARM and [on the] bullying and harassment project. She will be fondly remembered and very much missed.' 
Paying tribute to his late colleague, BMA council chair Philip Banfield describes Dr Mowat as 'a dedicated representative for – and servant to – her fellow doctors', and someone who would 'never be forgotten'.
He says: 'Anthea was unusually kind and welcoming in the medico-political world that she has helped to change the face of. She cared deeply about equalities and representation, taking on a leading role in the BMA's equality, diversity and inclusion work and was passionate about the vital role women doctors contribute to the NHS.
'She was instrumental in speaking up for SAS doctors – themselves a traditionally under-represented group – and negotiated on behalf of them locally and later nationally in various roles in SASC.
'Her commitment to the profession was matched in her care for patients and dedication to the NHS during her long career, during which time she taught doctors on a variety of topics for the benefit of the future workforce.'
He adds: 'Anthea's death is an enormous loss to the medical profession and to those she inspired to "have a go". She will be sorely missed, but never forgotten.'