How to apply
Applications for the 2022 Humanitarian Fund are now closed. Successful applicants will be informed by 30 November 2022 . Please check the BMA website for details of the Humanitarian Fund in April 2023, when we hope to run the fund again.
What is the Humanitarian Fund?
Are you planning a humanitarian project in a low-income country?
The BMA Humanitarian Fund provides grants to cover travel and accommodation for individuals and teams undertaking projects with a sustainable impact on local health.
It's designed to support the development of new initiatives, with projects offering clear health benefits to the local population alongside a sustainable impact. All projects must be led by a registered health professional who is employed within the UK's public healthcare system.
The grants provided by the fund cover incidental costs such as travel and accommodation, but not equipment or drugs.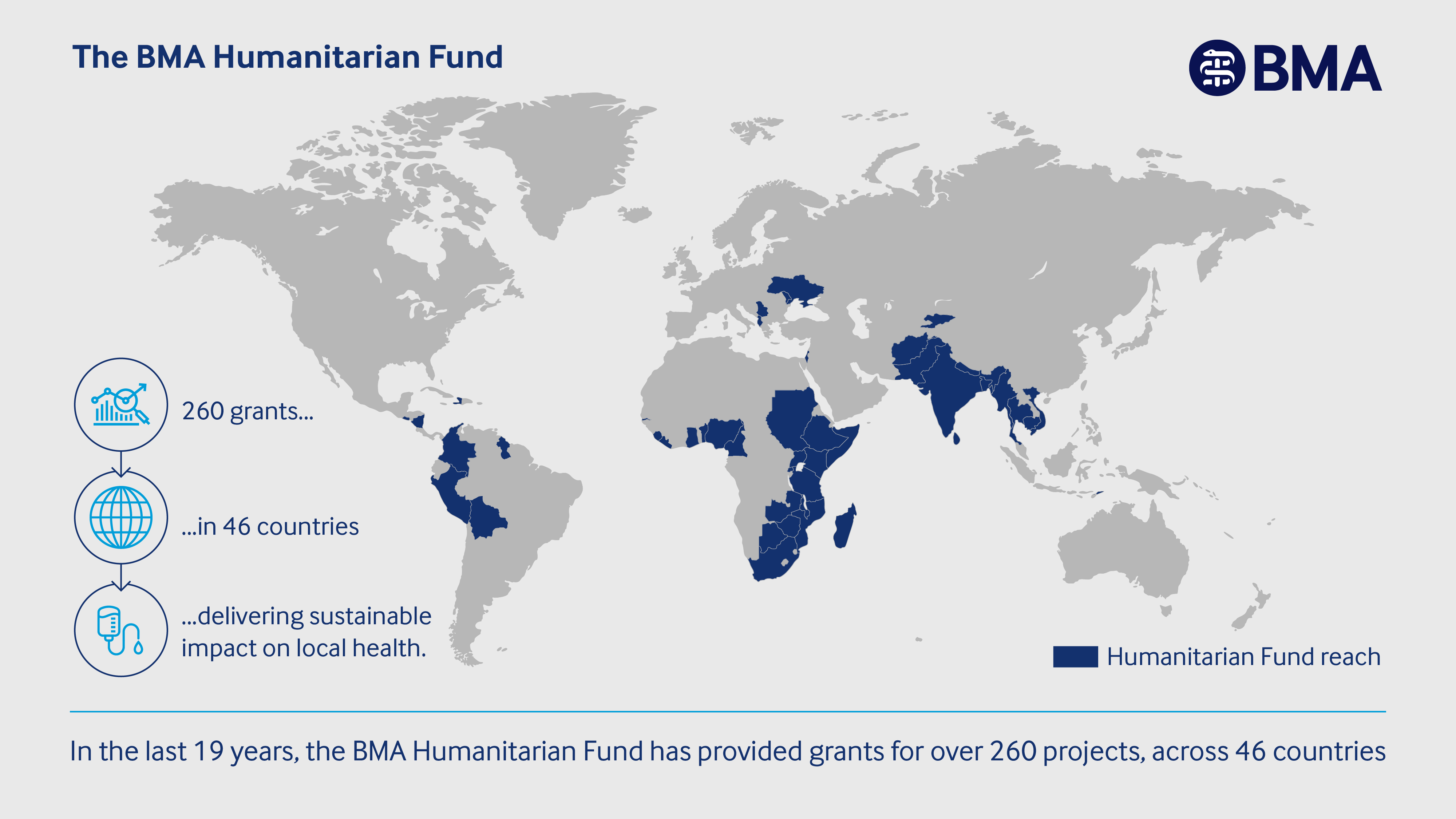 Year on year, I am humbled hearing the stories of NHS staff who have given their time, skills and expertise, to work in low resource settings. The diversity and scale of projects is hugely impressive, from HIV programmes in Timor-Leste, to mental health care in Bangladesh. It is truly inspiring to see doctors showing a great drive, courage and enthusiasm to improve the lives of patients and populations in remote parts of the world.

Terry John, previous BMA international committee chair
Previous projects
Learn about some of the projects we have supported, and the impact they have made on the health of local communities. 
Bringing telemedicine to ENT patients in rural Kibuye, Rwanda (2017) - Dr Rob Daniels 
In Rwanda, there is a critical shortage of ENT (ear, nose and throat) specialists, and most patients must travel up to two days to the capital city Kigali for assessment, as the level of ENT skills and knowledge in primary care is low. 
On this trip, we installed telemedicine equipment and trained primary care staff at the first of four planned sites in each of the provinces. Each province will ultimately get a laptop and otoscope, and will be linked with a senior registrar or consultant in the capital to triage electronic advice requests, review images and provide case conferencing for patients in the community.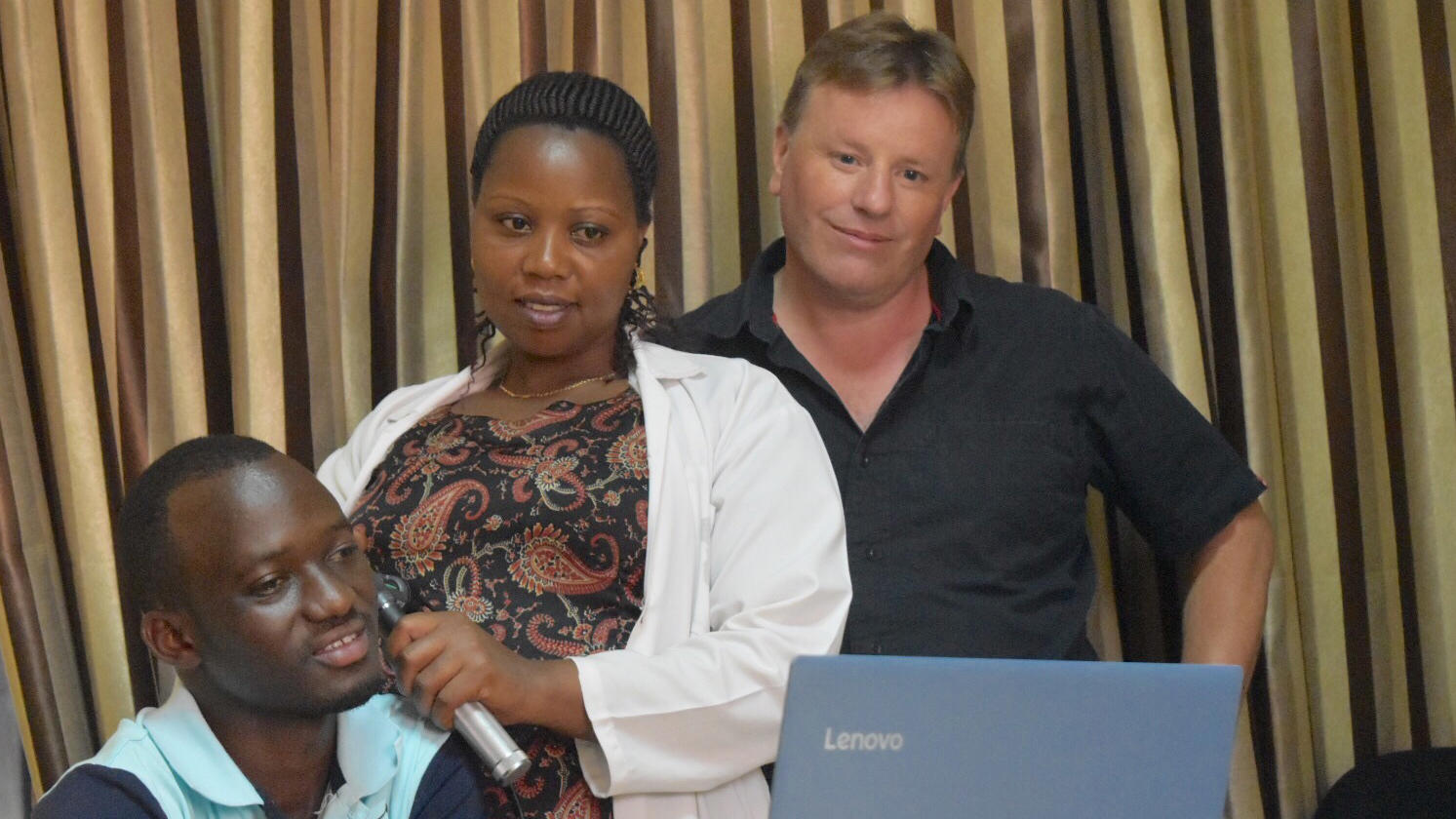 When we arrived at our site in the Western province, we found that, although the district hospital serves over one million people, and there is a high prevalence of middle ear disease in the area, it was completely lacking basic equipment such as otoscopes and ophthalmoscopes. Fortunately, we had a spare that we were able to leave behind. 
Over the course of the trip, we taught over 40 doctors and nurses, giving lectures to the medical and nursing teams on common primary care ear conditions, red flags and management tips. Our experience in Rwanda has also translated into innovative ideas for improving care closer to home. 
As a result of this experience, we are now bidding for funds to purchase similar equipment for practices in East Devon to run an otology advice service. If successful, this would have significant benefits for isolated populations such as the highlands and islands, and would reduce demand for face-to-face appointments and waiting times. 
Bridging the gap in maternal healthcare in Kathmandu, Nepal (2017) - Dr Michelle Mohajer 
In rural Nepal, only 55 per cent of women receive any antenatal care, and only 32 per cent have skilled assistance during childbirth. The figures are even lower in the most remote Himalayan areas, where the neonatal mortality rate has not significantly improved in the last 10 years. 
Frontline healthcare staff in these areas are professionally isolated, so periodic additional skills training is extremely important.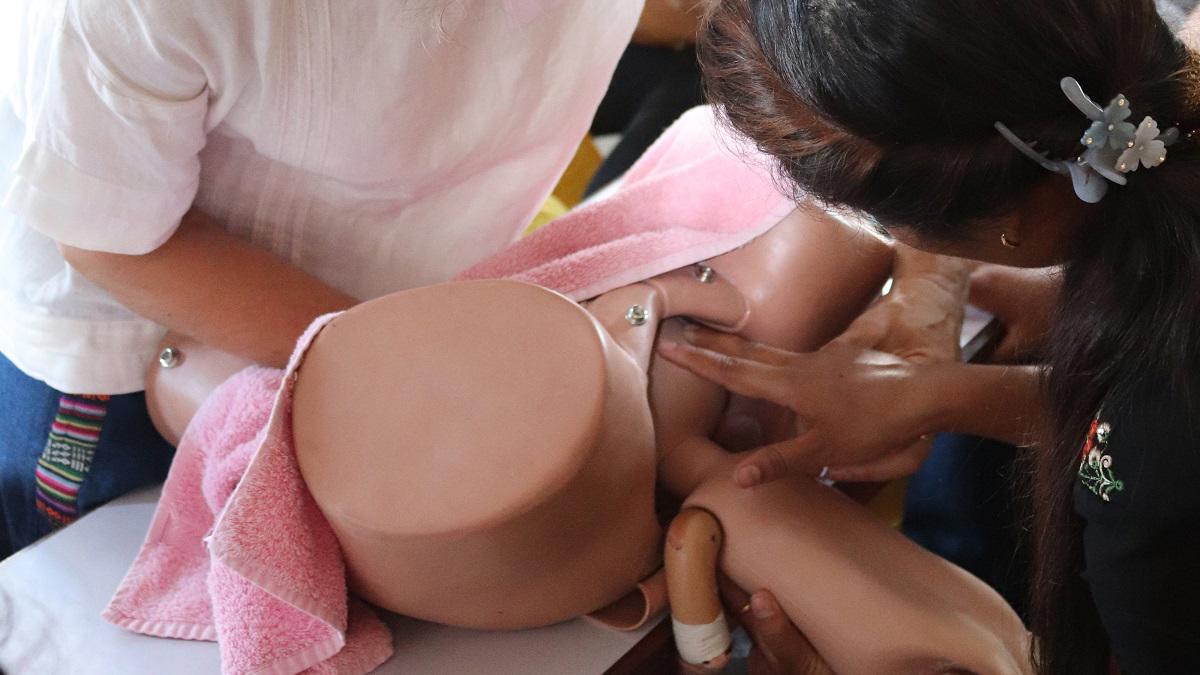 Our training course is delivered in partnership with the charity PHASE (Practical Help Achieving Self-Empowerment), which works to reduced poverty on a sustainable basis in Himalayan mountain villages through education and livelihoods for local people. 
PHASE training programmes produce a pool of highly skilled health workers, who provide leadership in remote public healthcare centres. 
In 2017, we delivered a one-week training to a cohort of 50 auxiliary nurse midwives (ANMs), which will impact an estimated 90,000 patient contacts in these remote areas. 
The course covered haemorrhage, twins, breech delivery, shoulder dystocia, pre-eclampsia and eclampsia, maternal and neonatal resuscitation, and perineal repair, with a focus on emergencies. 
ANMs completed a pre- and post-course assessment, which demonstrated their significant skills and knowledge improvement by the end of the week. 
Improving neo-natal survival in Velondriake, Madagascar (2017) - Dr Emily Clark 
The remote coastal communities in southwest Madagascar are among the poorest, most under-served parts of the country. The neonatal mortality rate here is 17/1000 live births; 12 per cent is due to birth asphyxia. These neonatal deaths account for 40% of under-five mortality. Ending preventable deaths of new-borns and children under five by 2030 is a key target of the Sustainable Development Goals. 
Health care in this area is provided by small governmental primary healthcare centres staffed by one nurse or midwife, with few diagnostic and treatment options.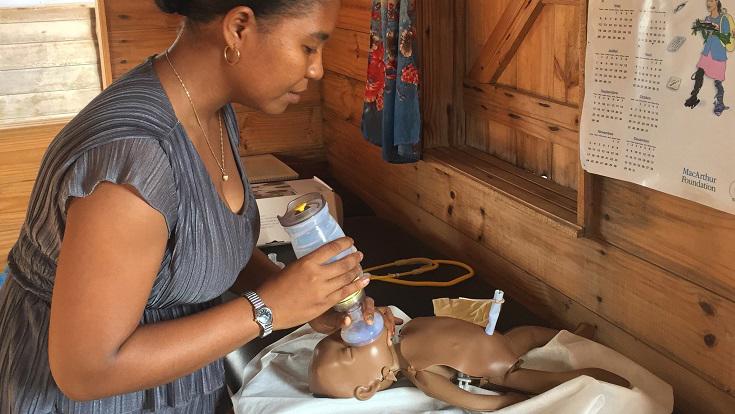 Helping Babies Breathe (HBB) is a training programme that provides health workers with the skills to resuscitate babies who do not breathe at birth. It has been designed by the American Academy of Paediatrics specifically for use in low-resource settings. Approximately one in 10 new-borns needs a simple but lifesaving intervention at birth, such as stimulation and ventilation. 
In 2016, with the support of the Ministry of Health, and the marine conservation NGO, Blue Ventures, who have well-established infrastructure in this remote area, we delivered HBB training and provided essential equipment to the health workers in six remote governmental primary healthcare facilities. It was the first time they had had access to essential equipment, such as a bag-valve mask and manual suction or received practical training on neonatal resuscitation. 
Ten months later, in 2017, we returned to assess health workers' knowledge and competency in practical skills, provide refresher training, and train the new health workers in the area. 
We also took the opportunity to learn from local health workers and to improve and adapt the training to the local context. Refresher training proved extremely valuable and we are now working with local NGOs and the regional Ministry of Health to develop a sustainable solution for ongoing training and support.