After a year in which the NHS has experienced its greatest crisis, and in which consultants have been leading on the frontline since day one in the fight against COVID-19, it is time that consultants were rewarded fairly for the vital clinical leadership they bring to the NHS.
Consultants in England have seen their real term pay cut in some cases by 28.6%. Yet the Government's recommended pay award for doctors in England this year is just 1%. This is nothing more than an insult and is in no way fair.
The public are behind us. In the results of a survey by BritainThinks, 62% of the public think consultants should get a pay rise. 72% of those support a pay rise of 3% or more.
That is why the BMA has launched Fairness for the Frontline.
Add your voice
Consultants have given their all in leading the fight against COVID-19. Yet, the Government's pay uplift for consultants in England of 3% is nothing more than another real-terms pay cut. Tell us what you think by completing our survey.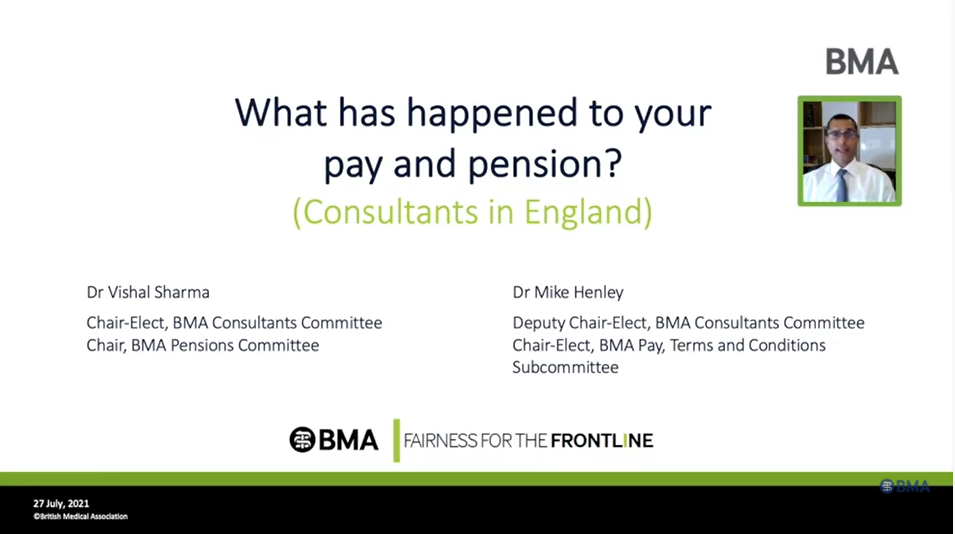 What the BMA is asking for
A minimum 5% pay rise for consultants (rather than the derisory 1% pay uplift the Government has proposed).
That the Government reverse its decision of a freeze to pension lifetime allowance announced at this year's budget.
Consultants' pay is continuing to decline
Since 2008/09 consultants have experienced around a 30% fall in real terms (accounting for estimated tax and pensions changes) take-home pay on average.
To put this into context, the estimated take-home pay for the average consultant in England in 2008/09 was £67,752. Taking inflation (RPI) into account, the average real terms value of that figure by 2019/20 was the equivalent of just £48,356.
Between 2008/09 and 2019/20, this represents a 28.6% real decline in the value of take-home pay (accounting for estimated tax and pension contribution changes) for the average consultant.
Independent analysis published by the DDRB (Doctor's and Dentist's Pay Review Body), comparing consultant pay with that of those working in tax and accounting, legal and actuarial groups, found that the median salary of consultants is 'substantially lower'.
Punitive pension tax charges are pushing consultants to leave the NHS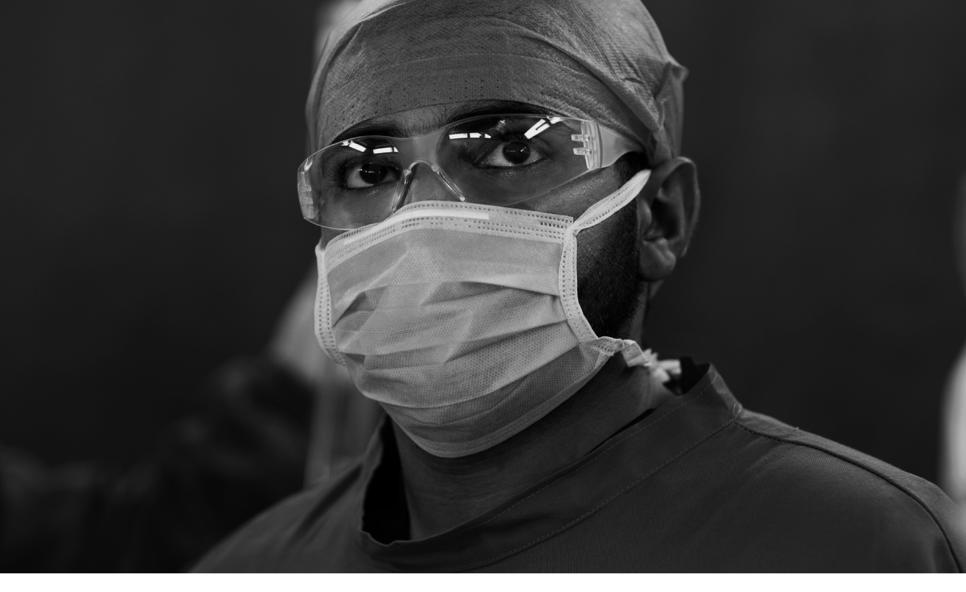 Your FAQs on consultants' pay
Wondering if the public will support the campaign, or why doctors should be any different to other workers?
We have answered your questions on the changes made to consultants' pay and pensions in England, so you have all the facts.
Download FAQs