As part of the contract package recently negotiated by the BMA, and approved by our members, SAS doctors have the opportunity to transfer to the 2021 SAS contracts.
If you are on one of the following contracts, you can decide whether or not to move to the new 2021 contract:
specialty doctors on the 2008 contract 

existing associate specialists on the pre-2008 or 2008 closed national contracts

SAS doctors on another closed national grade contract, such as the old staff grade contract.
Impact of the 3% pay rise on the 2021 contract
The announcement of a 3% pay rise will impact SAS doctors looking to move to the 2021 contract financially. Read more under 'Impact of the pay award'.
Window of opportunity
The six-month 'window of opportunity' to express your interest in moving to the new contracts opened from 1 April 2021 and will close on 30 September 2021 in England and Wales. In Northern Ireland, it opened on 18 May and will close on 31 October 2021. If you choose to move to the new contract during that time, it will be back paid to 1 April.
If you are an eligible SAS doctor, your employer should have already written to you asking for your expression of interest.
Due to delays caused by the pandemic, many employers did not write to their staff for some weeks after 1 April. Where this has happened, some have entered into local agreements to extend the window of opportunity.
If you think you have not been given enough time to decide whether or not to transfer because of an employer's delay in writing to you, you may wish to raise the possibility of a similar extension with your employer or with your LNC.
Making your decision
The new contract will mean different things for different doctors, depending on your existing pay and your current working arrangements.
Whether or not you choose to move to the new contracts will be a personal choice and depends entirely on your own priorities.
To help you make your decision, we recommend that you look at the contract as a whole as set out in the framework agreements.
The joint document on pay journeys also outlines what would happen to your basic pay when you transfer and over the three years of transition.
Impact of the pay award
The announcement of a 3% pay award for contracts that are not subject to a pay deal has significantly changed the situation for SAS doctors on the old contracts when considering whether to move to the new contracts.
We have expressed our disappointment about the outcome of the pay award process.
When the 2021 specialty doctor pay scale was being designed, it was intended that no one would see their pay decrease through transferring to the new contract.
However, the 3% increase on the 2008 contract, and it being backdated to April, has meant that, in the first year, a far greater number of individuals will be immediately seeing a reduction in their basic pay by moving to the 2021 contract.
It was already the case that associate specialists on the 2008 contract would see no increase in basic pay from transferring to the 2021 specialist contract. Those at or near the top of the scale would also have seen their basic pay frozen through pay protection, which would have implications for their pension contributions. After the 3% pay award, there is even less reason for existing associate specialists to transfer.
Because the pay protection offered will be based on the salary they would have been earning before the pay award was added, it is very clear that they would be better off remaining on the associate specialist contract in terms of basic pay.
For England, we have set out the issue in greater detail:
We have highlighted the negative impact that the pay award decision will have. We are calling upon the governments, as a minimum, to offer pay protection to those transferring.
This is so that they don't see their pay reduce in the short term and can continue to receive the other benefits of the contract, such as the safeguards to protect work/life balance, the increased on-call availability supplements, and the additional day of annual leave after seven years in the grade.
Otherwise, the majority of existing SAS doctors will instead choose to remain on the 2008 contracts and receive the benefit of the 3% pay award. Then, seek to transfer in the future when it becomes more financially beneficial for them to do so.
NHS Employers recognise the issue, and we are working with them in each nation to explore options around clarifying individuals' rights to transfer to the 2021 contract in the future.
The transition process
Step 1 - Expressing interest
If you tell your employer that you want to transfer to the new contracts within the agreed window, you will begin a process of transition as set out in the choice exercise flowchart.
An expression of interest is not legally binding (schedule 20 of the TCs) and it does not mean you are obliged to transfer. What it means is that you agree to enter into the transitional process in good faith and with the expectation of transferring.
Step 2 - Job planning
Once you express an interest in moving to the new contract, the expectation is that within three months you and your employer will enter into a job planning process, where you will review your current work pattern and jointly agree any changes to it. You and your employer may decide that no changes are needed.
Where either you or your employer suggest changes with which the other does not agree, you can both use the usual job planning mediation and appeals processes before you make a final decision about transferring.
Step 3 - The offer
After the job planning meeting, your employer must provide a written statement of the job plan and salary package you would receive under the new contract.
In the majority of cases, we would expect individuals' pay to increase as a result of transferring to the new contracts.
However, if transferring would result in any reductions to your pay, such as through agreed changes to your job plan, your employer should let you know at this point. This reduction would be effective from 1 April 2021. Where this has resulted in an overpayment between 1 April and the date at which you transfer, any repayment would be recouped through reasonable monthly deductions from your salary at a rate to be agreed with your employer.
Step 4 - Accept or decline
If at this point you have been unable to agree to a new job plan with your employer, are unhappy with any changes they are proposing to your working patterns, or are not willing to accept any reduction in pay, you are under no obligation to move to the new contract.
After your employer has made the final offer, you will have 21 days in which to either accept or decline. If you choose to decline, there will be no detriment to you and you will remain on your existing contract, job plan, and pay arrangements.
If you choose to accept, any increases in your pay will be backdated to 1 April 2021 and you will begin working under your new job plan at a date agreed with your employer.
Webinar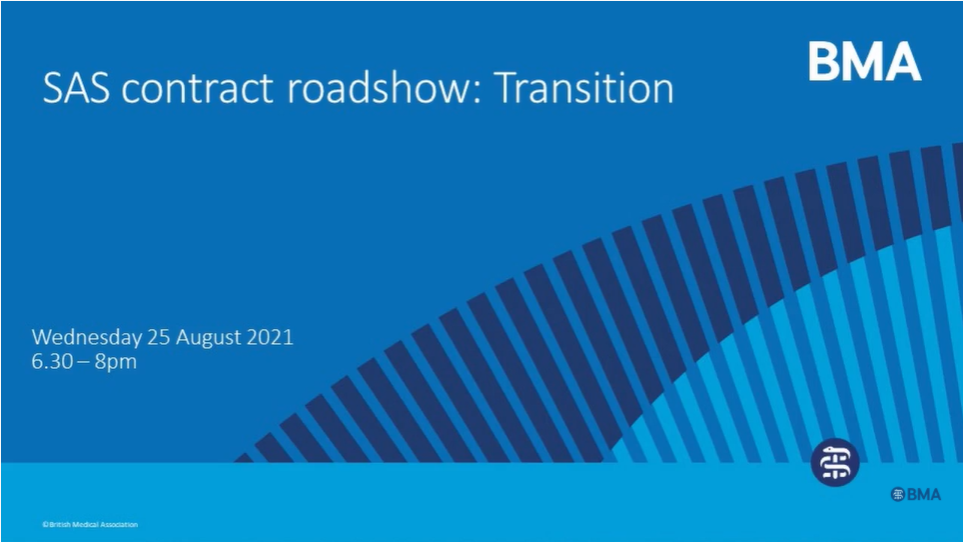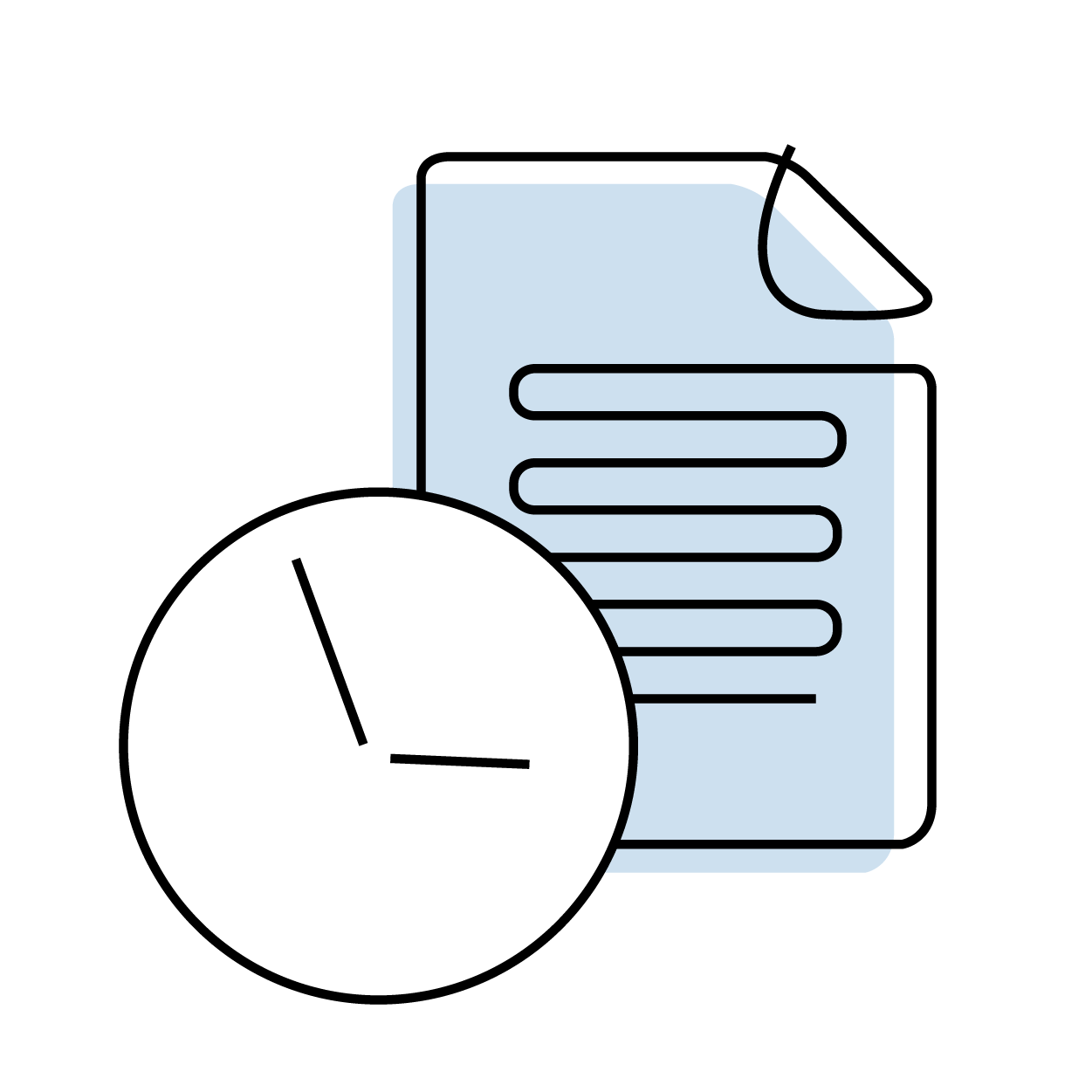 Moving onto the 2021 SAS contract?
Ensure you are recording your work activities correctly on our job planning tool Dr Diary.
Simply confirm your new contract in the employer selection.
Update your contract in Dr Diary