ARM 2020 webcast
If you missed the live event, you can still watch it back.
ARM 2020 minutes and appendices
Highlights from the day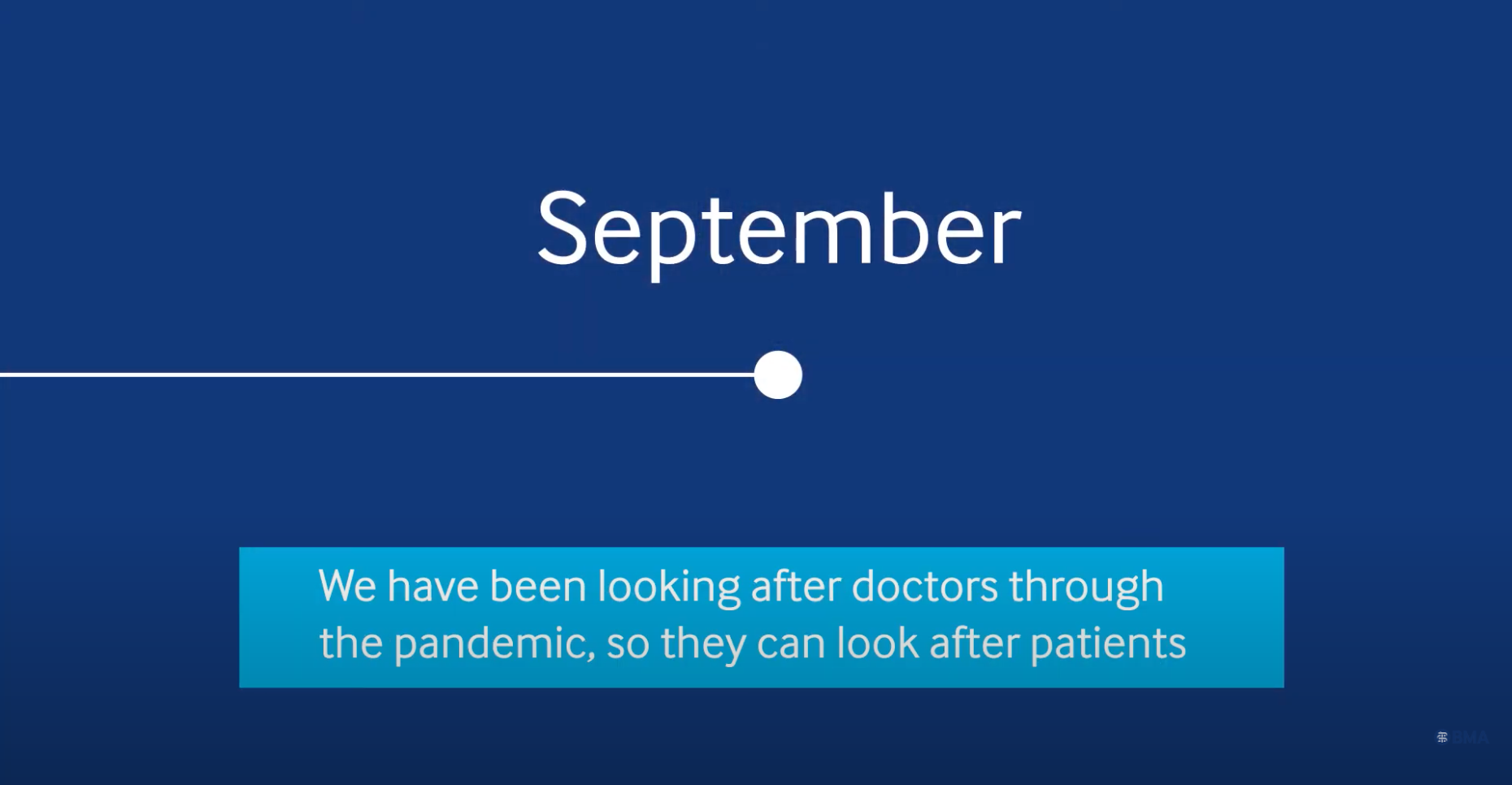 Chair of council speech to ARM
BMA chair of council Chaand Nagpaul spoke at the annual representative meeting on 15 September 2020.
Presidents in conversation
BMA past president Prof Raanan Gillon and BMA president Prof Sir Harry Burns in conversation.
ARM 2020 resolutions
Key reports and presentations
In the lead up to ARM, we published reports and presentations from all committees, national and regional council and policy groups.
BMA Victor Horsley scientific sessions
The BMA hosted a series of virtual scientific lectures for BMA members, which took place from Wednesday 16 to Thursday 17 September 2020.
Find out when the sessions were held, and watch them back.
Gambling disorder: from clinic to politics, a UK perspective
If you missed this session, you can watch it back.
Speaker: Professor Henrietta Bowden-Jones, Consultant Psychiatrist

Date and time: Wednesday 16 September, from 12.30pm to 2pm
The covered:
the definition of the clinical characteristics of a gambling disorder

an outline of Professor Henrietta Bowden-Jones work in setting up the National problem gambling Clinic

an outline of the recent expansion by NHS England of the protocols used in order to plan for the 15 extra NHS funded clinics opening throughout the UK

a focus on the current political landscape linked to gambling and discuss the need for a public health approach in order to protect the vulnerable.
The gut microbiome
If you missed this session, you can watch it back.
Speaker: Professor Fergus Shanahan, Chair, Department of Medicine and Director, APC Microbiome Ireland, University College Cork

Date and time: Wednesday 16 September, from 6pm to 7.30pm. 
Synopsis
Humans have evolved with tiny creatures (microbes) residing in and on the body. These include bacteria, fungi and viruses, collectively referred to as the microbiota and the genetic information contained therein is known as the microbiome.
The microbiome has been likened to a virtual organ, essential for immunity and for the maturation of internal organs, including the gut, brain and neuroendocrine system. Moreover, the high prevalence of chronic immune, allergic and metabolic disorders in socio-economically developed societies is attributable, in part, to missing microbes, lost in a modern lifestyle.
Advances in microbiome research show how microbes influence human health and risk of disease. Three areas are particularly noteworthy. Firstly, the microbiome is a source of predictive biomarkers for health (including healthy ageing) and disease (including risk of colon cancer).
Secondly, the microbiome can be manipulated for health benefit, most notably by diet, but also by strategies ranging from microbiome transplantation to phage therapy.
Thirdly, the microbiome can be 'mined' for new drugs and functional food ingredients, including smart antibiotics, immunoregulatory molecules and even growth factors.
Lessons from these success stories of microbiome medicine will be explored and simple strategies for how we can maintain our microbes will be addressed. Microbiome health is for everyone!
Controlling epidemics
If you missed this session, you can watch it back.
Speaker: Professor David Heymann, Professor of Infectious Disease Epidemiology, London School of Hygiene and Tropical Medicine

Date and time: Thursday 17 September, from 12pm to 1.30pm
Synopsis of talk
Over the years the public health community has learned much about outbreak detection and response, and about the need for strong public health and health care systems to control and mitigate the impact of outbreaks.

There has also been much learned about the importance of community involvement in these actions, but two of the lessons not yet fully learned have been how political, public health and clinical management systems can best work together towards the same clearly identified goal of preparedness and response; and how working together within the human health, animal health and environment sectors can eventually help prevent outbreaks at the source.
ARM 2020 election results
The next elections will take place in 2021. 
ARM 2020 agenda and appendices
Download this year's agenda along with the appendices.