Use of escalation beds beyond winter
Even well beyond the pressures of the winter, hospitals in England are having to deploy escalation measures to cope with levels of demand. Nine in 10 NHS trusts were still using escalation beds – extra hospital beds brought in to cope with demand - on 1 May 2019, with little sign of this practice ending.
This research shows that hospitals' 'core bed stock' is no longer able to deal with the level of year-round demand on the NHS. Doctors on the frontline know this, with 92% now agreeing that the NHS is 'in a state of year-round crisis' (BMA quarterly survey).
The government must ensure the 'core bed stock' grows by at least 3,000 beds to reach a level that can cope with year-round demand. Escalation beds should be in response to peaks in demand and dangerous bed occupancy levels.
Stats
On 4 March, the day after NHS England reporting ended, just nine trusts (out of 105) were not using escalation beds.
Five weeks later on 7 April, well in to spring, 87 trusts (83%) were still using escalation beds.
Although some trusts did manage to close all their escalation beds over this period, many were forced to reopen escalation beds.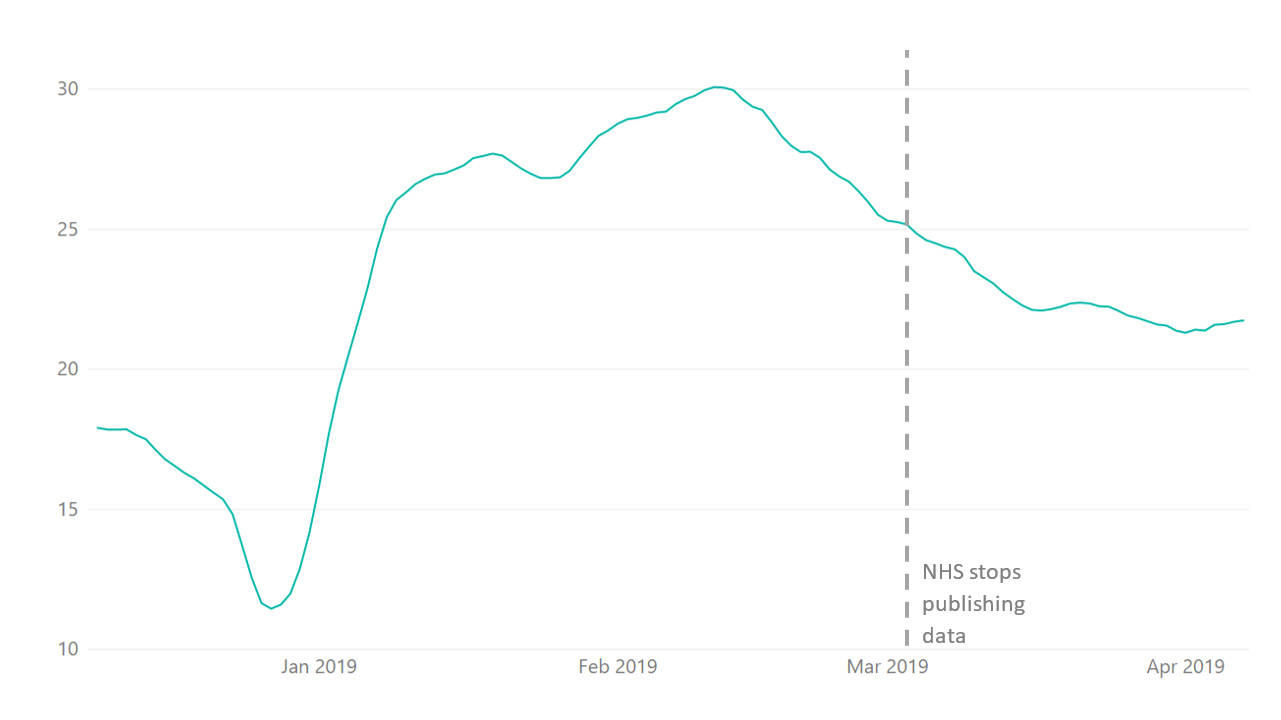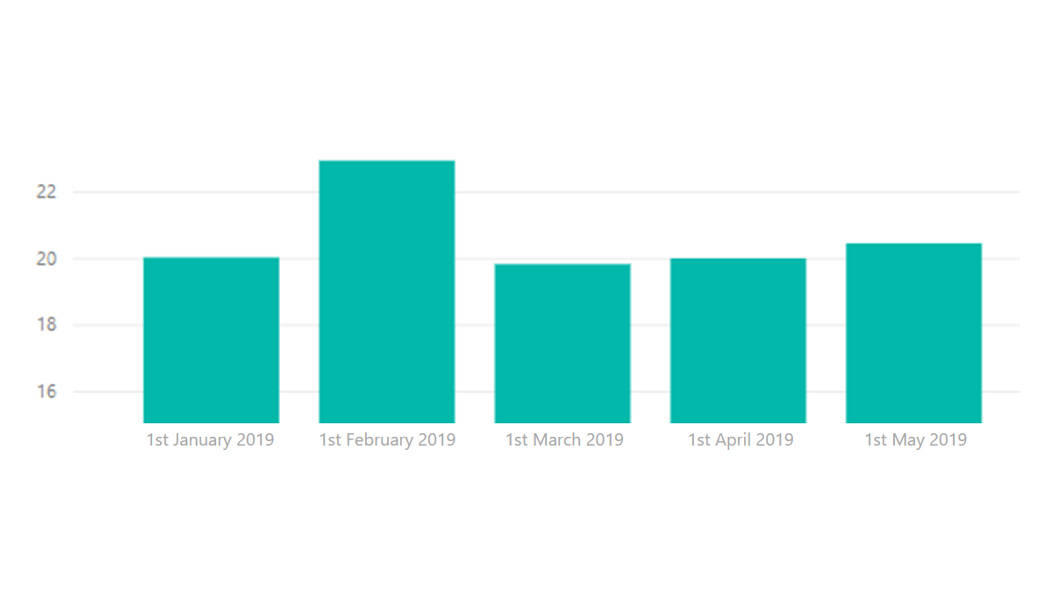 How the government can ensure core bed stock is sufficient
Figures show that the UK has far fewer hospital beds per 1,000 people than other OECD countries, so it is no wonder that so many trusts are having to use escalation beds throughout the year.
Given limited bed capacity, escalation beds can be a useful, flexible tool for trusts to cope with fluctuations in demand. Over the winter, when demand goes up, trusts can temporarily open additional beds, at a lower cost than staffing extra permanent beds year-round.
It is a sign of a broken system if trusts have to use them beyond winter.
Our analysis shows that large numbers of escalation beds are consistently being used for months. These beds can be very expensive to staff, often requiring locum or agency workers. Trust board papers note the staffing costs associated with the continued use of escalation beds.
Expenditure increased by £682K overall this month due the use of locum and bank staff to cover escalation wards.

East Sussex Healthcare NHS Trust
Ward staffing … during March continued to be challenging. The causative factors remain vacancies and the number of escalation beds in use.

Airedale NHS Foundation Trust
Our estimations
The BMA has estimated that a minimum of 3,000 additional core beds are needed. This is the number of extra beds that would have enabled trusts to avoid the overuse of escalation beds outside of winter.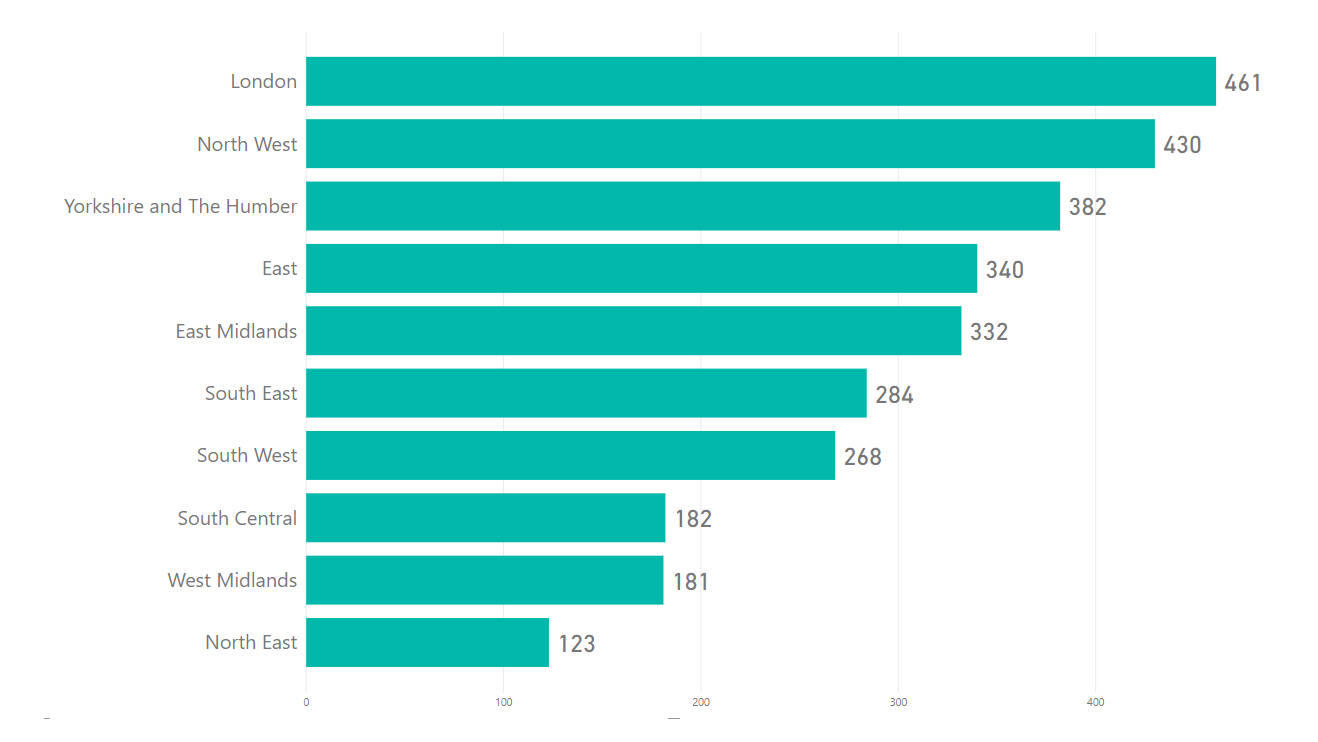 Is this a big ask?
3,000 more beds are an additional three beds for every existing 100 beds across England. For a trust with 500 beds, this would mean an extra 15 beds.
Funding for the adequate staffing of these beds must be provided by the government. We believe this is likely to save costs in the long run – through the reduction in locum costs.
Increasing the core bed stock to the point where trusts will not be forced to regularly use escalation beds beyond winter is a sensible and achievable first step towards addressing the bed shortage in our NHS.