General practice has faced a decade of underinvestment when patient consultations are increasing, the population continues to grow, and patients are living longer with more complex health needs.
As a result, the BMA general practitioners committee (GPC) has called for a minimum of 11% of the NHS budget to go to general practice.
NHS Digital published the latest data on investment in general practice. The following analysis uses this data to identify how current investment compares to the target investment that GPC has called for to sustain general practice.
Key findings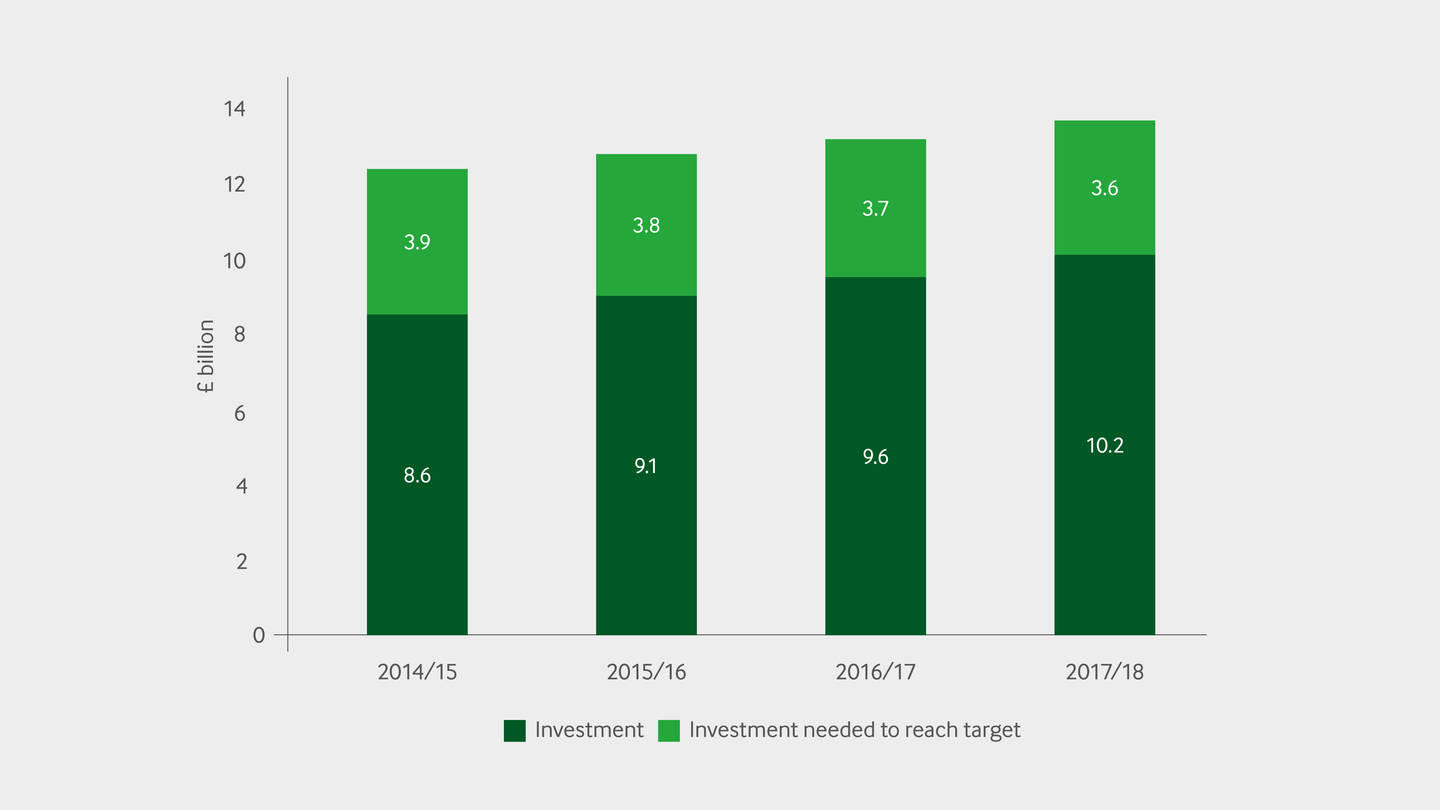 Using the DHSC (Department of Health and Social Care) total departmental expenditure limit as a measure of the NHS budget, if 11% of this was provided to general practice this year it would take total investment to £13.8 billion.
An extra £3.6 billion is needed to reach the BMA's target of 11% of the NHS budget.
Comparison to previous years
In 2017, general practice was receiving 8.1% of the NHS budget, excluding the reimbursement of drugs. This is significantly less than around a decade ago.
In 2005/06 general practice received around 9.6% of the NHS budget. If investment was to reach 9.6% of the NHS budget in 2017/18, general practice would have received just over £12 billion, £1.8 billion more than has actually been invested.
Relationship between investment and GP earnings
Although investment has been increasing over the years, GP earnings have not been increasing at the same rate.
Between 2008/9 and 2013/14 GP investment increased each year whereas GP earnings decreased. For example, between 2012/13 and 2013/14 GP investment increased by 4.7%, whereas on average GP earnings decreased by 3%. 
This is because whilst GP investment has been increasing, the total cost of expenses has also increased, but at a much faster rate. For example, between 2015/16 and 2016/17 GP investment increased by 5.7%, whereas total expenses increased by 8.5%.
These steep increases in expenses therefore impact GP income and do not allow increased investment in general practice to be translated in to increased earnings.
Conclusion
While it is positive to see an increase in investment, a significant boost to general practice funding is needed.
In order to track the investment going to general practice and identify funding deficits, it is crucial that NHS Digital accurately reflects the levels of funding that are reaching practices in its investment reports.
The £20 billion NHS settlement announced as part of the long term plan is a welcome increase in funding.
It is important that the proportion of the £20 billion NHS settlement for primary care is used as a supplement to planned annual investment in general practice and does not absorb funding already planned for general practice.