Why vaccination is important
The vaccines provide protection against serious illness and death. Making things safer is essential for the government to feel confident about easing restrictions, and for life to go back to normal as soon as possible.
Getting as many people vaccinated as possible is in everyone's interest. Not only does a vaccine help protect against the virus, it also helps reduce the likelihood of people passing the infection on to others. The more people receive a vaccine, the fewer deaths there will be, and the safer it will be for everyone.
As doctors, we have seen first-hand how much harm Covid-19 can cause to individuals - patients and their families, as well as many of our own colleagues.
How the vaccines work
The vaccines train your body to recognise the virus that causes Covid-19 by exposing you to a harmless form of the virus (or part of the virus). This trains your immune system to recognise the virus in the future, helping to protect you if you are ever exposed to it.
Are the vaccines safe?
Yes. Some people have reported mild flu-like symptoms after receiving the vaccines. There is no evidence to suggest they are unsafe. The symptoms of the virus can be much more dangerous than any side effects after receiving the vaccine.
Are the vaccines effective?
Clinical trials have shown high levels of protection, and we are beginning to see evidence from the real world that they are reducing disease and preventing transmission among people who have received them.
How do I get a vaccine?
The NHS will let you know when it's your turn to have a vaccine. Some groups can book online without being invited by their GP surgery - NHS provide an updated list of these groups.
Read more about the second dose, side effects and vaccine administration on the NHS website.
Do I still need a vaccine even if I've already had Covid-19?
It's true that if you are infected once you will be more immune from reinfection. However, the level of immunity will vary from person to person. A vaccine provides more consistent and potentially longer-lasting protection. As such, it is still recommended that you get the vaccine.
Can pregnant and/or breastfeeding women take the vaccines?
We encourage all pregnant or breastfeeding women to read the guidance from Public Health England and seek further guidance from their GP if needed.
Do the vaccines contain animal products? 
There are no animal products in neither of the two Covid-19 vaccines. The British Islamic Medical Association has information about what is in the vaccines.
Hesitancy around the vaccines
Vaccine experiences from doctors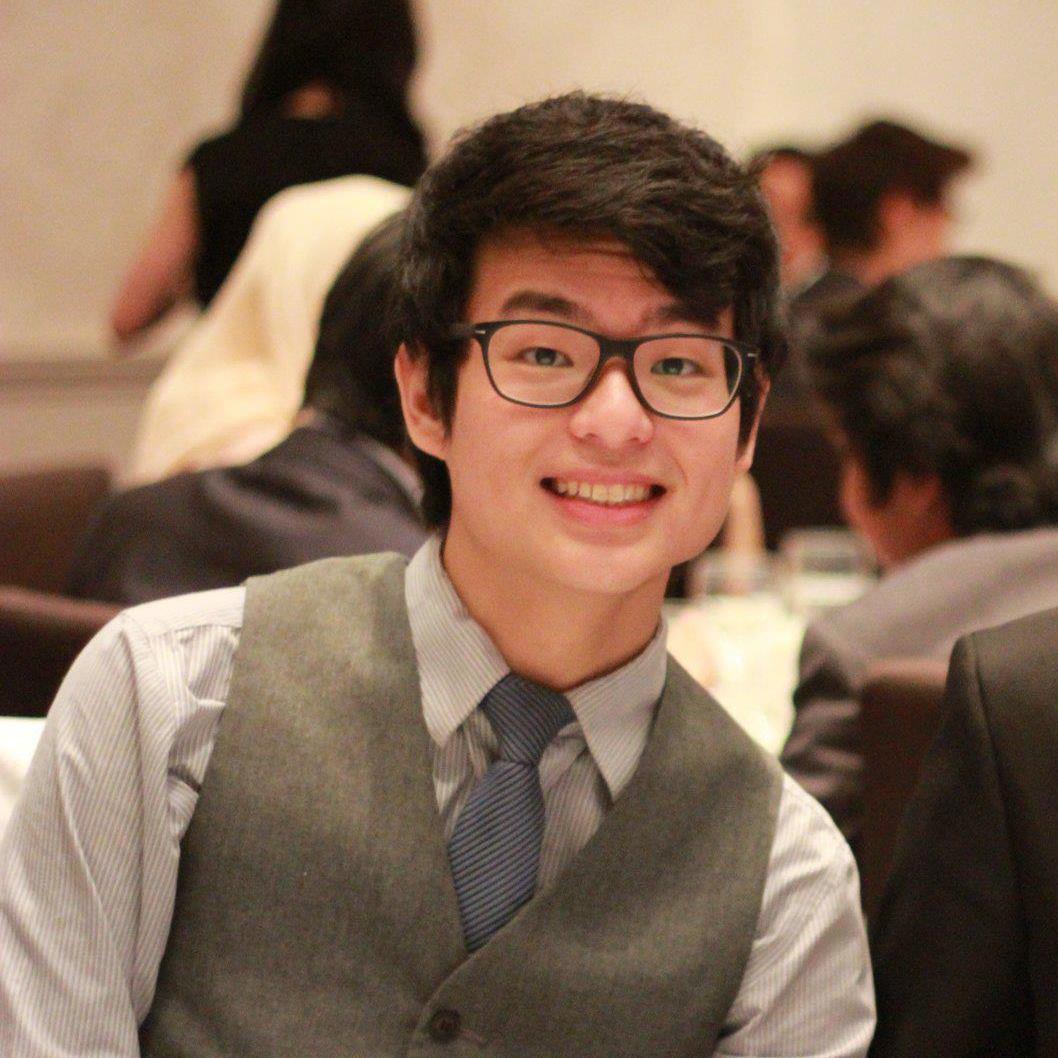 Dr Evan Sun - GP in training based in Llanwit Major, Wales
​What was your personal vaccination experience?
I was personally very lucky to have been invited for my first vaccination in mid-December through my health board. I found the experience really good, with colleagues in the vaccination hubs working tirelessly yet with full passion and commitment to vaccinate their colleagues and our vulnerable groups.
I was offered my 2nd vaccine 8 weeks after the first, as I was lucky enough to receive a spare vaccine that would have otherwise gone to waste. Many thanks to all my colleagues across all grades working in the vaccinations hubs all across the country!
Why was it important for you to get the vaccine?
It was so important for me to get the vaccine to protect not only myself but others. We see vulnerable patients on a daily basis and, though I know studies are still ongoing about the reduction of transmissibility, having the vaccine definitely helps in protecting the wider population.
Have you had to reassure family or friends about the safety of the vaccines?
Many times! I come from a south-east Asian background, so I think most people from the same region can relate to the benign family WhatsApp group discussing the latest trends or an obscure piece of news. I had to deal with a lot of questions from friends and family about made-up news and irresponsible hoax messages about the safety of the vaccines. What I found help allayed their fears was approaching their concerns with a sense of compassion and understanding - acknowledging their fears, but also establishing facts from fiction and signposting them to reliable news sources.
I think the danger can be that misinformation can be spread through chain messaging, most of which has very little validity.

Dr Evan Sun, GP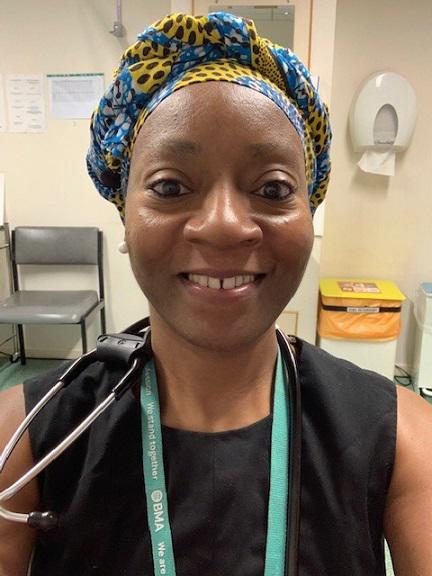 Dr Ekene Clair Agbim - GP based in south London
​What was your personal vaccination experience?
I was vaccinated on 13th January 2021. 
Why was it important for you to get the vaccine?
It was important for me to get vaccinated, not because of myself, but because of others - namely my father, a former surgeon and currently a GP at the age of 88. He has lost two sons prematurely (due to non COVID-related reasons): I knew that, if I wasn't to take the vaccine and I got the virus, I wouldn't forgive myself for putting my family through such stress, after what they have already endured.
The second reason was for the memory of my former colleague, the manager of the practice I work in. It was his excitement and zeal for his job that drew me to our practice. He was in his thirties and died of COVID-19 last month. I thought: what would he think if I didn't put myself forward for the opportunity to vaccinate? It may signify that I hadn't learnt enough through his death.
Have you had to reassure family or friends about the safety of the vaccines?
The conversations with my family have been driven by my recent experiences. My sister in law, who is also a doctor, and my father have all now had their first dose now.
Some of my patients have had queries about the safety of the vaccine but, more importantly, they chose to speak to me as they trusted me above all others to provide reliable information. As doctors, we should assist our patients to seek the right person for them, as long as that person is equipped with the knowledge rooted in science.
To me, the vaccine gives a unique chance to reduce the risk of mortality if faced with the virus. Just like some medications reduce the risk of other conditions. It is not often we're given an opportunity to take something that would lessen the chance of an adverse event. If given the chance, take it.
It has been my experience that it's not just the message, but who is giving the message regarding vaccine hesitancy that is of vital importance.

Dr Ekene Clair Agbim, GP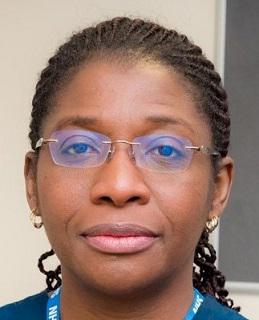 Dr Onyinye Okonkwo - GP based near Birmingham, and co-chair of the BAME network for West Midlands region
​What was your personal vaccination experience?
I had the first dose of the Pfizer vaccine on 8 January 2021.
Why was it important for you to get the vaccine?
Taking the vaccine was important for me to protect myself, my family, my colleagues and my patients.
Have you had to reassure family or friends about the safety of the vaccines?
I have had various conversations with my family members and I'm delighted that those who are eligible have had it now.
I recently appeared in the local media to discuss vaccinations and that instilled confidence in lots of my patients who recognised me to book themselves in for the vaccination. In addition, one of my husband's friend who we had lost contact with called him asking questions. My husband was able to use the information I had given him, alongside his personal experience, to support his friend and help clarify why getting vaccinated is important.