As lockdown eases and tourism begins to reopen around the UK, many patients will be wondering what they need to do to stay safe.
Help your patients to mitigate risks and stay safe on their holiday by downloading and printing our simple guidance poster for travelling during Coronavirus.
We have also produced a summary about the specific challenges of tourism in the UK, which outlines basic principles for a responsible 'new normal' for the tourist industry.
Poster for patients
Download this poster to put up in your surgery, share with your PCN, and talk about with your patients who take the decision to go on holiday.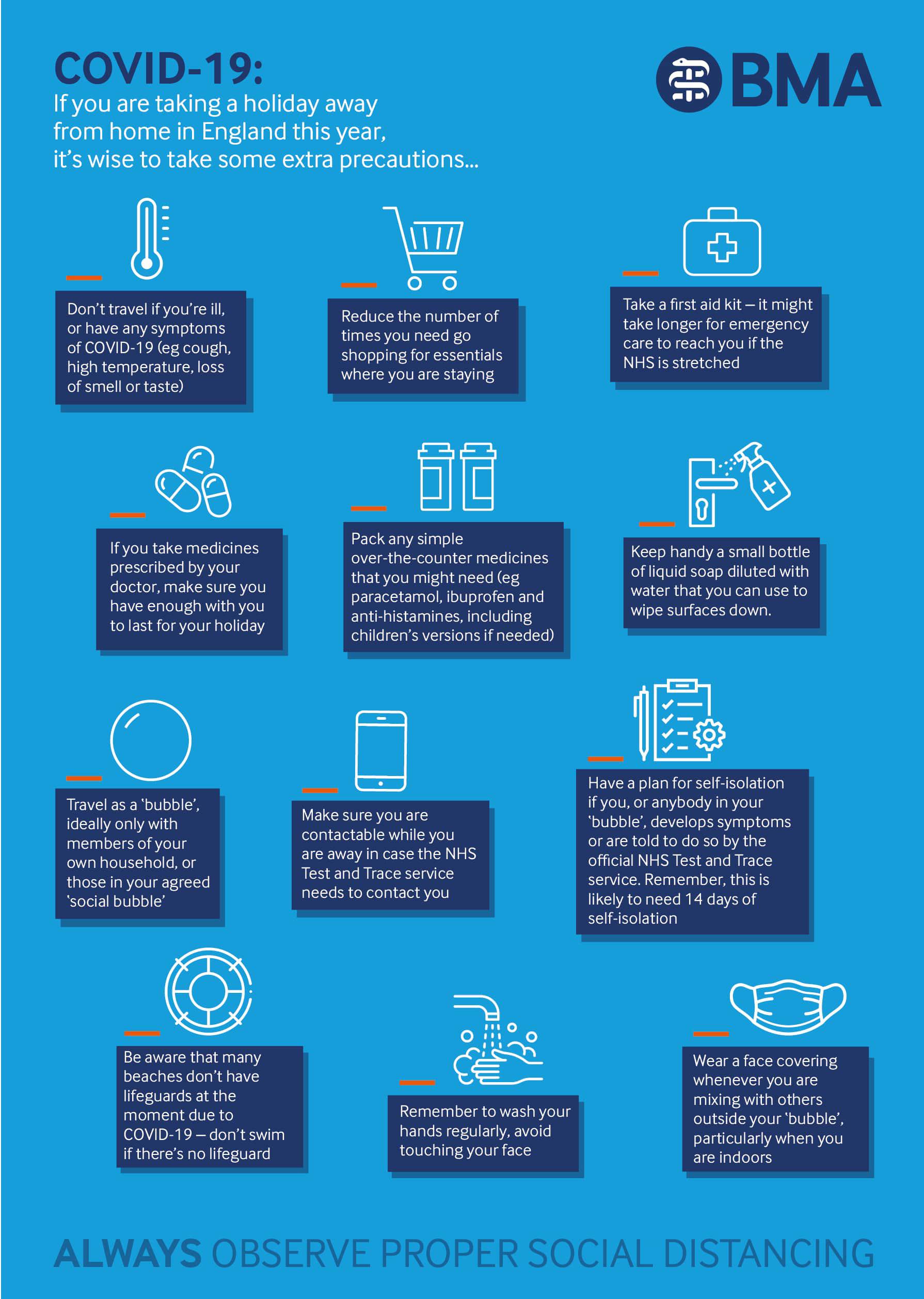 Sign up for COVID-19 updates from the BMA
Enter your details and you will receive emails informing you about:
COVID-19 guidance
News and blogs about COVID-19
Information on BMA support
Updates on your working situation during the pandemic
You can unsubscribe from these emails at any time.
Sign up for email updates